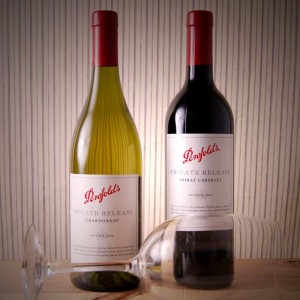 Now, if there is one thing I enjoy it's a nice glass of wine.  It's funny, wine seems to be one of those drinks where there is a perception upon the drinker to be some sort of a, dare I say it, snob!  Personally I find this rather amusing but I have been known to play along with the game just for the hours of entertainment it provides, however I may just be a little perverse in getting enjoyment from it.
In my mind a good wine is simply one that you can enjoy without sucking in your cheeks as if you had just sucked on a lemon.  This can easily be £5 wine from the supermarket or a £500 vintage from a specialist wine merchant and I do believe that's where this class distinction comes into play, it is assumed that a good wine has to be expensive.  This is a notion I do not buy into, it is true however that by and large you have a better chance of drinking a consistently good wine when you're prepared to spend a few pounds more than the supermarket own brand special.  That said I have drunk some very poor wine costing in excess of £100 a bottle!
So, why all this verbiage I hear you cry? Well, I wanted to tell you about a little wine tasting soiree I was invited to earlier this month that was sponsored by Penfolds.  It's fair to say that Penfolds are arguably one of the better known New World wine producers and they also seem to have a reputation, unfairly I might add, for being expensive.  Now, it's true they may not make many wines that you'll pick up for £3.99 but they do make some of the most consistently delicious wines around and have been doing so more or less since they were founded by Dr Christopher Penfold in 1844.
The event was the first in a series of events entitled Penfolds Vintage Years presents.  The premiss is simple, a guest speaker is invited along to share with the audience their vintage year in business and Penfolds selects a handful of wines from around that year for everyone to sample.  The venue for the inaugural event was The Hospital Club which is one of London's many private members clubs and the speaker was John Caudwell; who chose 2006 as his Vintage Year, the year he sold his group of companies for an eye watering £1.46 billion, in cash!
John was a very engaging speaker who gave us a synopsis of his life growing up in Shelton, Staffordshire before progressing to the point where he could sell the fruits of his hard work for a tidy sum.  Despite his immense wealth, John is very much involved with charity work and heads the charity Caudwell Children that he founded in the 1990's.  It's a fantastic organisation which helps a great many children, including those of a friend of mine so as you can imagine, being in the audience was quite a treat as I have heard only good things about him.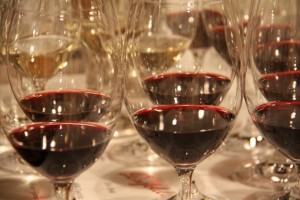 Speaking of treats, I can't forget the Penfolds wines! There were eight wines for tasting and it was very difficult to pick one over another.  We were very fortunate to not only sample the Bin 28 Kalimma Shiraz from 2006 but also the 1990 offering which, when tasted directly after the other, really allowed you to taste how a good wine just gets better with time.  I now have to figure out how to build myself a cellar so I can start laying down my wines but truth is, I don't think I have the patience or will-power to leave a bottle of wine for that amount of time!
The wines were billed as premium but in all honestly I'd say that was more about quality than price, which was not what you might think.  Starting at a very reasonable £8.99, 80% of those tasted are priced at under £12 a bottle while the most expensive, the delicious RWT Shiraz was a bargain at £47.  This was a wine I would certainly consider buying a few bottles of to hide away for 10 years or so as it was obvious it's going to go from a fantastic wine to an amazing wine in that time although Penfolds suggest it will peak between 2012 & 2030 so I may need to buy a case so I have enough bottles to test over the years!
As if the talk by John Caudwell and the opportunity to sample some fine wines was not enough, Penfolds also saw fit to let me have a copy of the most recent edition of The Rewards of Patience which they publish every five years.  It's a fascinating read which includes tasting notes for nearly every wine Penfolds has ever produced.  What's more you can download a digital copy of The Rewards of Patience for use on your computer free of charge!
My understanding is these events will happen 4 times a year, presumably they will evaluate the first one to see if it is worthwhile and it would seem to me to be so.  We had good wine, an entertaining guest speaker and the venue was perfect with very helpful and attentive staff.  All in all it was a most enjoyable evening so, should you have the opportunity to attend a Penfolds Vintage Years event don't hesitate to go, you'll enjoy it immensely.