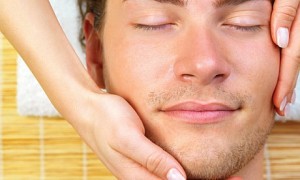 What do Mathew McConaughey and Ethan Hawke have in common with Billie Piper and Eva Mendes? No, it's probably not at all what you are thinking! All four of them are fans of the HydraFacial.
Now, please excuse the pun but the HydraFacial really is making a big splash in skin care and if you haven't heard of it already expect to hear it being mentioned by friends and colleagues or magazines such as GQ, Esquire, FHM and perhaps Take a Break!
With it's use of a hi-tech vacuum-based skin abrasion tip to remove dead skin cells whilst bathing the healthy underlying skin with deep cleansing, ex-foliating and antioxidant serums, the HydraFacial is the perfect pampering treatment for all skin types.  These serums are clinically formulated to improve the appearance of fine lines and wrinkles, congested pores and acne-prone skin.  There are three different serums designed to suit each individuals skin type.  The results are immediate and superior to more aggressive chemical peels and microdermabrasion.
The recommended approach is a course of six treatments, with one treatment every 7 days. Now, whilst I myself have no need for such treatment *cough cough* I'm assured that a visible difference can be seen after just one treatment. After you've completed a course of 6 treatments it's suggested that you then follow up with just 1 treatment every 2 months to maintain the smooth, healthy looking skin you'll have grown to love.
The treatments themselves are quick and relaxing and can be obtained from beauticians nationwide. The average price is £90 however most clinics offer deals when you sign up for  a course of six.    When you consider that the average man scrapes a sharp blade over his face at least once a week, we really do deserve to pamper ourselves with a treatment like this, especially as our face is the one thing we can't hide, unless of course you happen to be a motor cycle courier or perhaps a balaclava wearing bank robber!