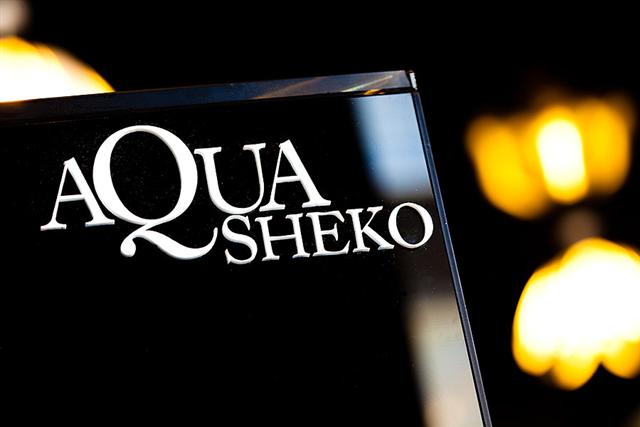 The Christmas countdown has begun and panic has already struck a number of people I know so I can only imagine how many people reading are facing that age old dilemma of what to buy the loved one or friend who has everything. There was a time when giving someone a gift voucher was the dull option but I'm inclined to think an Aqua Sheko voucher from London's first ever fish therapy concept spa is an altogether different gift that is both unique, novel and bound to be appreciated.
Fish therapy is a unique beauty treatment using Garra Rufa fish, a form of carp. Clients submerge their feet into a tank of finned therapists for an exotic exfoliation by a team of tiny mouths. The fish have no teeth and use a sucking motion to painlessly nibble away the dead skin without damaging the healthy cells underneath, leaving you with a pleasant tingling sensation similar to a light massage.
It is believed that Garra Rufa fish secrete an enzyme, diathanol, which improves skin regeneration. The treatment is finished off with a relaxing massage leaving the recipient with feet soft, smooth and renewed.
There are a 4 gift voucher packages  available so you can ensure the perfect pairing:
The Aqua Sheko Energiser (25 mins: fish therapy and choice of foot or head and shoulder massage) £30
The Aqua Sheko Deluxe (50 mins: fish therapy with hand and arm massage and choice of foot or head and shoulder massage) £45
The Aqua Sheko Reviver (60 mins: fish therapy with foot, arm, shoulder and hand massage) £65
The Aqua Sheko Double Indulgence (Reviver package for two) £115
With so many options, these vouchers are for everyone – mums, dads, colleagues and friends. Ordering is fast and easy, simply visit www.aquasheko.co.uk or call 020 3489 8336 to make your booking.