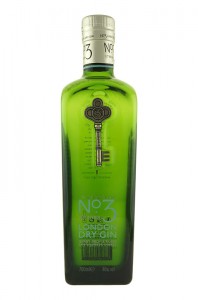 Berry Bros. & Rudd is Britain's oldest wine and spirit merchant, having traded from the same shop in Mayfair , London for over 300 years. For a great many years in fact I have recommended Berry Bros  for their fantastic quality and selection which is why I was excited when I heard they were releasing through Waitrose their No.3 Gin.
The Gin is is named after Berry Brothers' home, No.3 St. James's Street and the merchant's 3 centuries of heritage, through to its   use of just 3 fruits and 3 spices (the 'botanicals' which flavour every gin), the significance of the number to this premium gin is inescapable.
Led by the holder of the world's only PhD in gin flavour, Dr. David Clutton, the Berry Bros team deliberately set out to make No.3 taste 'as gin should' – without the use of an excessive amount of ingredients and distilled in traditional copper pot stills without any over-elaboration.
So, with classic simplicity the goal, the experts placed a robust helping of juniper – the key ingredient in any gin – at the 'heart' of No.3. This striking juniper quality was then cleverly complemented by just 5 other fruits and spices; namely, sweet Spanish orange peel, grapefruit peel, Angelica root, Moroccan coriander and, finally, cardamom seeds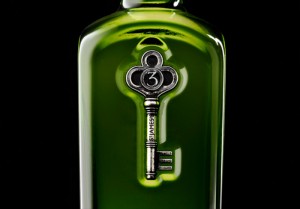 Limiting the ingredients bucked the current multi-botanical trend (anywhere between 8 and 12 is common) and instead harked back to a traditional taste of gin – fittingly, given its maker's impressive history.
The mix of these fresh and crisp flavours, led by juniper and combined with a strength of 46%, has resulted in an end product that Berry Brothers call the 'last word' in gin for the classic Dry Martini – as well as that 'everyday' gin cocktail favourite, the G&T.
No.3 comes in a handsome high-shouldered green bottle with a metal key set into its glass. The inspiration for the key comes from that used to open the door of 'The Parlour' – one of the oldest rooms in the Berry Brothers' shop, which has stood in St. James' since 1698.
I am massively impressed with No.3 , its a no nonsenses man's Gin I will now proudly order over my previous go to Bombay Sapphire which compared to No.3 tastes sadly dated and middle of the road.
No.3 is now available at Waitrose stores nationwide; RRP of £33.65 for a 70cl bottle.