Recently the Dutch airline KLM invited us along to sample some of the great beers Holland has to offer.
I knew Belgium was famous for their small brewery beers but had no idea Holland had anything much beyond the usual Heineken and Amstel I've tried before but in fact there were a great variety of beers on offer.
Each beer was paired with a cheese,below is what we sampled on the night along with some tasting notes :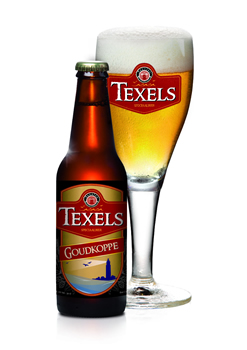 Texels Wit  5%ABV – tasted with Edam cheese
(brewed on the site of an old dairy) – A light, white beer with gentle, subtle flavours and the merest hint of orange.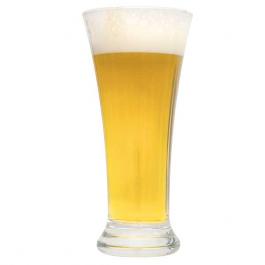 Witbier 5%ABV- tasted with Mooraise cheese
A rare, flavourful beer made by Emelisse,  Orange and spicy coriander flavours.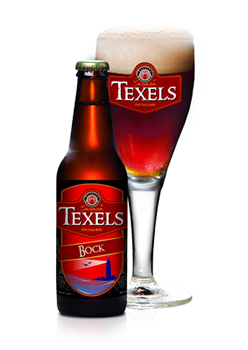 Texels Bock 7% ABV- tasted with Gouda (3 yrs old)
A dark beer, think and sweet. A 'Dunkel' beer packed full of malt with a fruity taste.
Molenbier 7.5% ABV- tasted with Gouda (2.5 yrs old)
a English style strong ale brewed by De Molen brewery, hoppy yet sweet.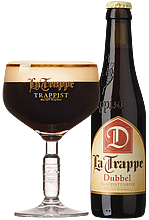 La Trappe Dubbel 7%ABV- tasted with dark chocolate
Belgian style ale – this La Trappe Dubbel is double malted and sweet, at 7%, almost like liquid caramel.
If that little lot has has inspired you to explore Dutch Beer further, here are some of Holland's best breweries to whet your appetite.
The second largest brewery in the Netherlands, five million hectolitres of Bavaria is produced every year. Not only do they use naturally pure water from their own source, but they are also one of the few breweries to malt their own barley, making it the finest quality.  And if you have an acquired taste, the brewery also produced malts in apple, caramel, lemon and karkadé flavours.
Address: De Stater 1, NL-5737RV Lieshout
Grolsch has created one of the most modern and environmentally friendly breweries in the world which opened in 2004. They have adopted unique longer brewing period, hence their slogan 'We only let you drink when it's ready'. The brewery also produces alcohol-free versions to a weighty 11.6% beer.
Address: Brouwerijstraat 1, 7523 XC Enschede
This is a family-owned independent brewery located in Schinnen and is the only brewery in the Netherlands that uses an officially certified underground spring. The water is so pure that it does not require any processing before it is entered into the brewing process.
Address: ALFA Brouwerij, Thull 15-19, 6365 AC Schinnen
Established in the centre of the Brabant city of Budel, Budels is an independent family brewery. Being independent, they can brew our beers to their own taste and liking. This leaves them with a range of beers that stand out for their wide variety and surprising taste; a feast for every beer lover.
Address: Budelse Brouwerij BV, Nieuwstraat 9, 6021 HP Budel
Gulpener makes a special kind of lager sold all over the Netherlands. Ingredients, such as Barley and hops, are sourced from local farmers. These farmers produce their products in ecologically friendly ways making it a must try brand.
Address: Gulpener Bierbrouwerij, Postbus 51, 6270 AB Gulpen
Lindeboom Bierbrouwerij is a small family brewer from Limburg, the southern most part of the Netherlands. Being headstrong and remaining independent, Lindeboom still brews beers with character and a taste of their own. The Lindeboom name means 'lime tree' – and there's one in the brewery yard!
Address: Engelmanstraat 54, Neer
If you're heading to Amsterdam, here are seven wondrous watering holes in the city.
Amsterhaven – sink into a beanbag or comfy sofa on the vast deck whilst watching the canal boats slope past
Café Bern – A cosy brown bar where you can enjoy an extra special cheese fondue!
't Arendsnest – Sells only Dutch beer, with 350 standard and 250 seasonal brews
Café Soundgarden – Enjoy some classic alternative pop, soak up canal views on the terrace, or challenge fellow drinkers to a game of pool or pinball
Vesper Bar – Head to this sophisticated bar for the best cocktails in town
Lokaal 't Loosje – This 200 year old cafe is a former tram house and has an extensive choice of beers. It's conveniently located right next door to a daily market too
Café De Pels – Located in the Nine Streets area, this café is a shabby place, but that's its biggest charm. It draws a mixed and creative crowd.
Fly to Amsterdam with KLM
Of course KLM fly to  Amsterdam and a multitude of world wide destinations from  a choice of 16 UK cities: Aberdeen, Bristol, Birmingham, Cardiff, Durham-Tees Valley, Edinburgh, Glasgow, Humberside, Inverness, Leeds-Bradford, London City, London Heathrow, Manchester, Newcastle, Norwich and Southampton. KLM now offers up to 69 flights on a daily basis from these airports to Amsterdam.
to book head over to www.klm.com or call 0871 222 7474