Recently I was in the market for a portable speaker to take with me  while travelling, while my Iphones speakers are ok they don't really let you appreciate your  music that clearly and I like to play some tunes while getting ready in my hotel room.
So after looking around I decided to go for the WOW Bluetooth speaker and Im really glad I did.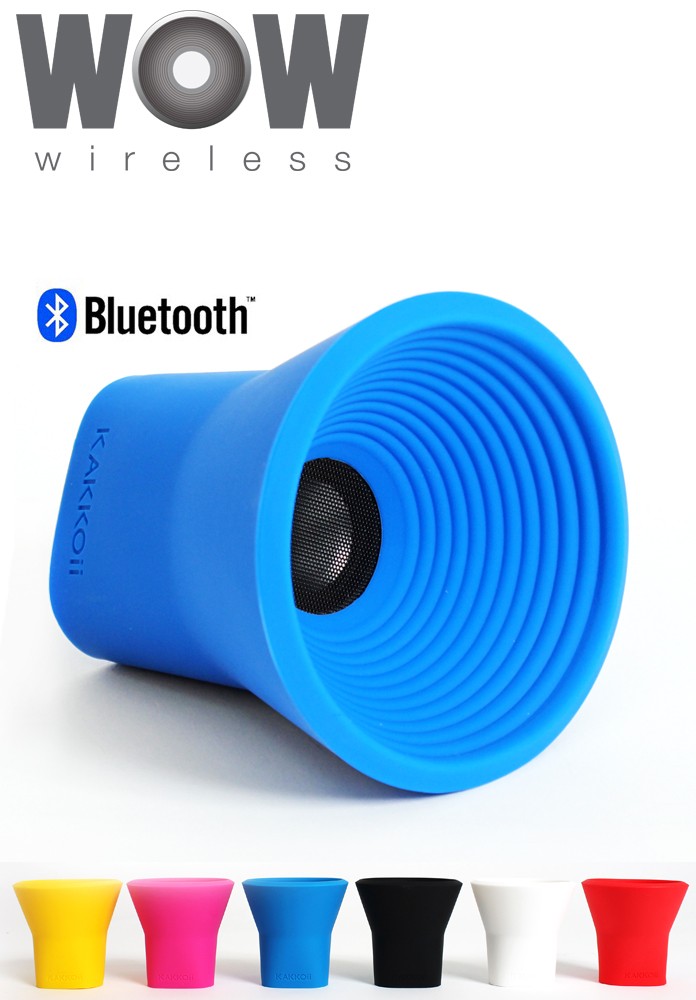 First off the speaker are made out of a durable rubber material ideal to take the bumps and bruises my gear take when travelling,  also the speaker has a built in USB rechargeable battery making it easy to charge and a separate charger isn't needed as most of us have one already for our phone or can charge via the laptop.
Also one of the main things I loved was the easy connection, my phone found the speaker straight away with no fuss and there was no need to enter a password (another annoyance I find with bluetooh devices!)
http://www.youtube.com/watch?feature=player_embedded&v=OmgEvLv2w1o
all in all this speaker was well worth £49.95 and if you want one yourself head over to http://www.highstreettv.com where you can purchase them in  anyone of six colours.