This week I've been trying the "Anatomicals we never forget a face" daily face wash followed by the daily moisturiser. In keeping with the company's cheeky and not to be taken too seriously style they both had a picture and caption pointing out that if you look good people will remember your face more than your name and that these product will help in this. The boxed products look better than price suggests they should.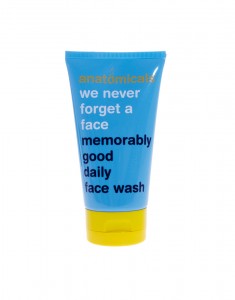 Anatomicals we never forget a face daily face wash, £3.79 (150ml)
First up was the face wash, I found this lathered well, but not so much that I looked like I had a pie stuffed in my face. The scent was pleasant, slightly floral, but in a masculine way. The details accompanying the products explained this as a "delicate orchid scent". As expected my face felt clean and fresh after using it, but not dry and stripped of all moisture as a simple soap would do. The addition of aloe vera will help in any skin repair needed due to daily ritual of shaving.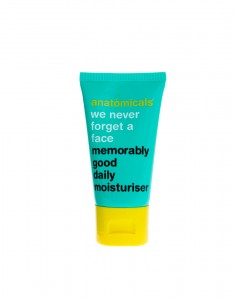 Anatomicals we never forget a daily moisturiser, £3.99 (50ml)
The obvious next step was to moisturise. Once again the same subtle scent was present in the moisturiser. It did exactly what I expected, it moisturised without making my skin feel greasy, it is described as oil free and easily absorbed and it felt like it lived up to this claim on my skin . The scent hung around for a while which I enjoyed.
I asked my girlfriend's opinion on the scent, as let's be honest this is possibly more important than my opinion and she said "although a pretty smell, it is still masculine".
In conclusion I'll continue to use these great value products and will probably buy more in the future, they punch above their weight given their low price.
Now available from www.asos.com and other selected retailers.