The box of this new scent tells us "The iconic L.12.12 polo shirt is now captured in a fragrance collection". I'm not sure I'd want a tennis t-shirt that I wear distilled into a bottle, so I have to guess that they are saying that this will be a timeless classic. On opening and spraying this new scent from Lacoste my first impression is that it is a dark and manly scent with sweet notes. Lacoste says that there are notes of watermelon, pineapple, lavender, basil and dark chocolate to name some of these.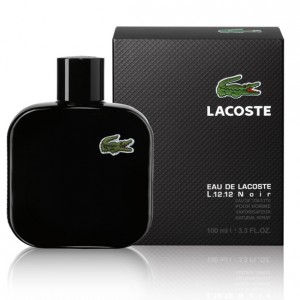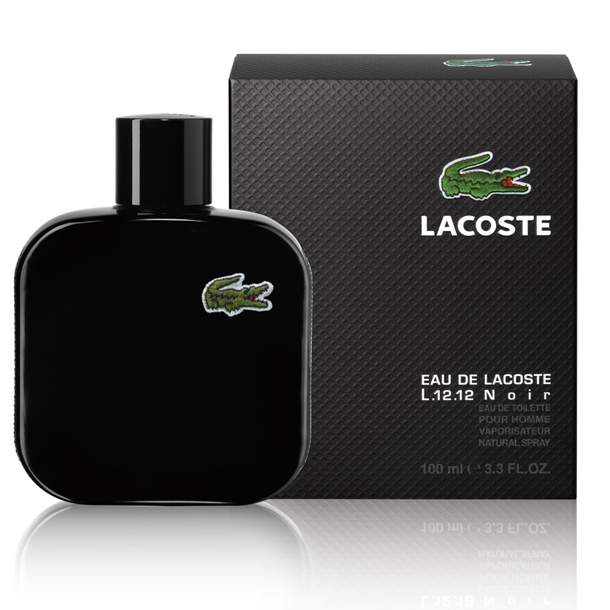 I don't have a refined nose able to pick out these individual scents, but I do know what my olfactory system likes and I like L12.12 Noir.
I'd say this is a masculine scent that reminds me of evenings out, but lively enough to wear all day. Personally I don't often wear a scent during the day beyond an antiperspirant, but this bottle has inspired me to start. It is not overpowering, but still strong enough to enjoy for hours. From now on I'll reach for this bottle for business meetings and special occasions.
The obligatory "girlfriend comment": A pleasant and masculine scent that is subtle and not overpowering. It is fresh enough not to remind me of something that my dad would wear.
In conclusion: if you wear a suit to work I'd say this could be an every-day scent, but if not it would be a great evening scent that "encompasses a warm summer evening" for nights out.
Eau de Lacoste L.12.12 Noir is available from www.thefragranceshop.co.uk  starting at £27.50