Scented Candles are I think a tricky one for a man, well at least me. I was on the lookout for a decent candle to burn to make the place smell nice after one too many cigars had been enjoyed in the room and I have had real trouble finding something with what I would consider a manly scent.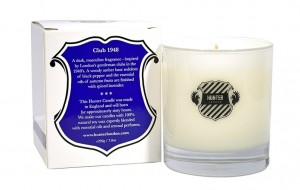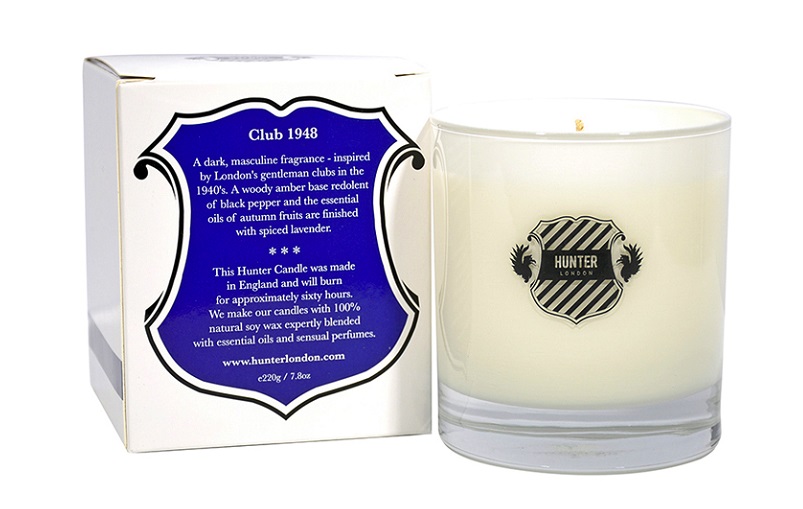 So in the last few months I have been through the usual suspect ranging from the cheap and cheerful Ikea range (just don't, think burnt hair!) to the Yankee Candle range which while to be fair the scent was strong it seemed far too artificial to me plus also there was nothing really man orientated in the range.
So along came Hunter London, I opted for their Club 1948 candle which they describe as A dark masculine fragrance – inspired by London's gentleman's clubs in the 1940's. A woody amber base redolent of black pepper and the essential oils of autumn fruits are finished with spiced lavender.
Almost sounds like it was made for my purposes! and you know what its fantastic!, even before you light the candle as the packaging is opened a pleasant waft of the candles fragrance hits you, it reminds me of a high end aftershave and Hunters description is perfect – the woody notes with a slight spice.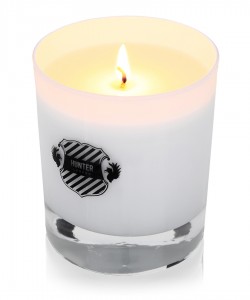 One interesting point to note is the way Hunter London make their candles, they have purposely went out to create a range of scented candles using 100% Soy wax. Soy bean wax is a soft wax allowing the candle to burn at a cooler temperature which in turn last longer then paraffin waxes.
Soy wax has a beautiful creamy like feel and if spilt on surfaces it can easily be removed with a cloth, unlike paraffin wax which drys hard.
I can thoroughly recommend you give Hunter London's range a go, especially the Club 1948 which I think is perfect for any Gentlemen's abode.
For more info on Hunter London and to purchase the Club 1948 (£25.00) please head over to www.hunterlondon.com