New research by CarTakeBack.com has found that Brits who own cars 5 years and older spend an average of £6,407 purchasing their cars and spend almost an additional £1,000 a year maintaining, repairing and servicing their car. But why do we keep on spending money on something that is decreasing in value each day? Over half (62%) of motorists admit they simply can't afford to buy a new car, with more than a quarter (28%) believing they are preserving the value of it by maintaining and servicing it.
Although a car is something many of us can't live without, does the cost of keeping them really have to affect the way we live?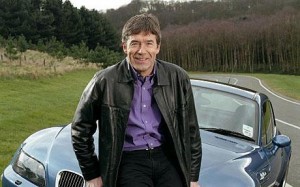 Fifth Gear presenter Tiff Needell, reveals his top 5 tips for minimizing the cost of car ownership, something we could all do with learning! This video will take you through a step by step guide on how to maintain your pride and joy until the very end.