Expert cycling apparel brand Le Col launches its brand new Summer 2014 collection, the range includes new road-tested pieces for both men and women, including shorts, jerseys and a Soft Shell Gillet, with cutting edge fabrics and technically designed cuts to control temperature and enable the highest level of athletic ability.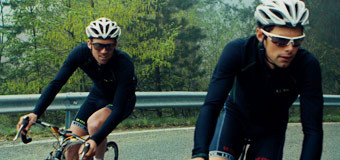 Each piece has been personally put through its paces by Le Col founder and world-class cycling expert, Yanto Barker and top triathlete and Le Col brand ambassador, designer and tester, Vanessa Raw. With first-hand experience of how important every detail is to achieve the very best, they ensure every micro feature of Le Col apparel is optimised to help the cyclist to push themselves to their physical limits.
Sport Jersey:
RRP £79.99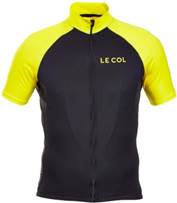 The Summer Sport Jersey for men and women has been developed using a soft technical fabric, selected for its excellent heat management properties combined with a high level of stretch for the perfect fit.
Each jersey comes with a full length zip, three pockets and an extra security pocket. T
Pro Short Sleeve Jersey:
RRP £119.99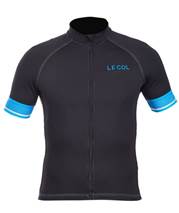 The new Pro Short Sleeve Jersey is created using the softest technical fabric Meryl, with roomy pockets and a high level of stretch to ensure a comfortable ride.
Available with ice blue, fluro yellow or competitive red logos and matching around the sleeve detailing, the Jersey provides a professional look for all riders and features a silicone gripper, reflective strip around the arms and on rear pocket for safety.
Sport Shorts:
RRP £99.99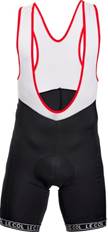 The Le Col Summer Shorts come in high performance red and cool-under-pressure blue, delivering comfort hour after hour, perfect for endurance riders.
The shorts feature contrasting logo detailing, along with high quality gel chamois, comfortable bib straps, silicone gripper and reflective strips.
The Le Col range is available to buy on direct at http://lecol.net or via selected stockists I have listed below.
Cycling enthusiasts can stay up-to-date with Le Col news on Twitter @OfficialLeCol and on Facebook @LeColClothing.
Stockists:
Le Col Store – http://lecol.net/
Sigma Sport – http://www.sigmasport.co.uk/
Colin Lewis Cycles – https://www.clcycles.co.uk
Cycles Dauphin – http://www.cyclesdauphin.com/
Bike Tart – http://www.biketart.com/
Bikechainricci – http://bikechainricci.co.uk/
Mosquito Cycles – http://mosquito-bikes.co.uk/
Big Maggy's – http://www.bigmaggys.com/
Vekta Velosport – http://www.vektavelosport.co.uk/
700 Shop- http://www.7hundred.co.uk/