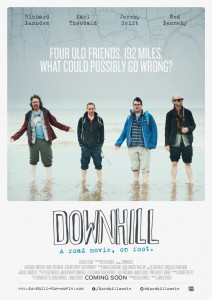 British comedy films can be a bit hit and miss, lately there have been lots about weddings and stag dos it seems a format that I feel has been milked to death so I wasn't sure what to expect when I went to see Downhill recently.
Downhill's premise is a fly on the wall documentary which follows four old school friends as they attempt a coast to coast walk from one side of England to the other, I know it doesn't sound too exciting but this film was genuinely the funniest thing Ive seen in the cinema for a long while, the characters felt real, each one of them had their own little heart ache they were hiding whether it be money troubles, the prospect of aging or sexuality it's all there and treated with a dark humour that works very well here.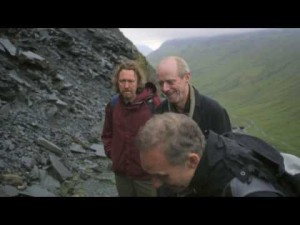 There are no major stars in this, but you will recognise most if not all the cast from other things and they all put in sterling performances.
If you are looking for something funny yet heart-warming then I would suggest Downhill fits the bill perfectly.
Downhill is released on DVD and digital platforms on 16th June 2014