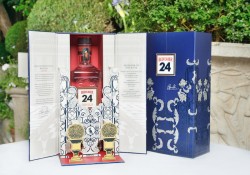 Beefeater 24 has unveiled the winning design of its 2012 Beefeater Inspired competition: an ode to Distinguished British Country Chic, by illustrator Glenn Hin. The multi dimensional, limited edition collectible, showcasing the design, can be purchased from only one outlet worldwide www.beefeaterdistillery.com.
However, a vignette can be downloaded online now from www.beefeatergin.com/24 by all to use as a special party invitation or thank you card this summer.
Below is a recipe for a delicious new take on the Long Island Iced tea: Beefeater 24 Gin & Tea.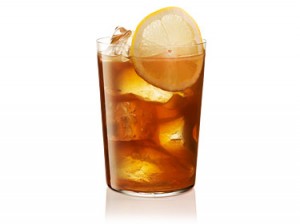 Beefeater 24 Gin and Tea
Beefeater 24 with home-made lemon iced tea.
Long & refreshing
Gin & Tea together in a glass
How English can you get!
Ingredients
Beefeater 24 50ml,
Chilled English Breakfast Tea 75ml
Sugar syrup 10ml
Lemon wedge
Method
Pour all ingredients into a high ball glass over cubed ice.
Squeeze lemon wedge into glass & discard
Stir and garnish with a lemon wheel.