Despite the name of this blog, it's not often that we get the chance to partake of activities that a gentleman might traditionally enjoy.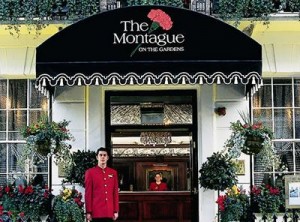 So when I was offered the opportunity to spend a staycation in London at the fancy-sounding Montague on the Gardens hotel, I was rather excited.
I had heard of The Montague before in cigar circles (yes, there is such a thing). Complete with its own cigar terrace, it's known as a cigar-friendly venue, so I swiftly packed my travel humidor with some fine Habanos and was on my way.
We were off to a great start when the friendly receptionist explained that I'd been upgraded to a Deluxe King room. As someone more used to being on a Travel Lodge budget, needless to say I was impressed. The room (well two rooms really) was decorated in a fun yet high-end way something in between traditional and modern. The first room featured a shower room, desk along with sofa and TV area going through to the next room was the bed and a second bathroom.
Another classy touch was a box of posh biscuits and a handwritten card from the manager, hoping we had a great stay. We intended to do just that.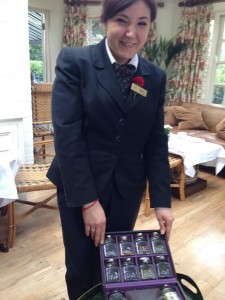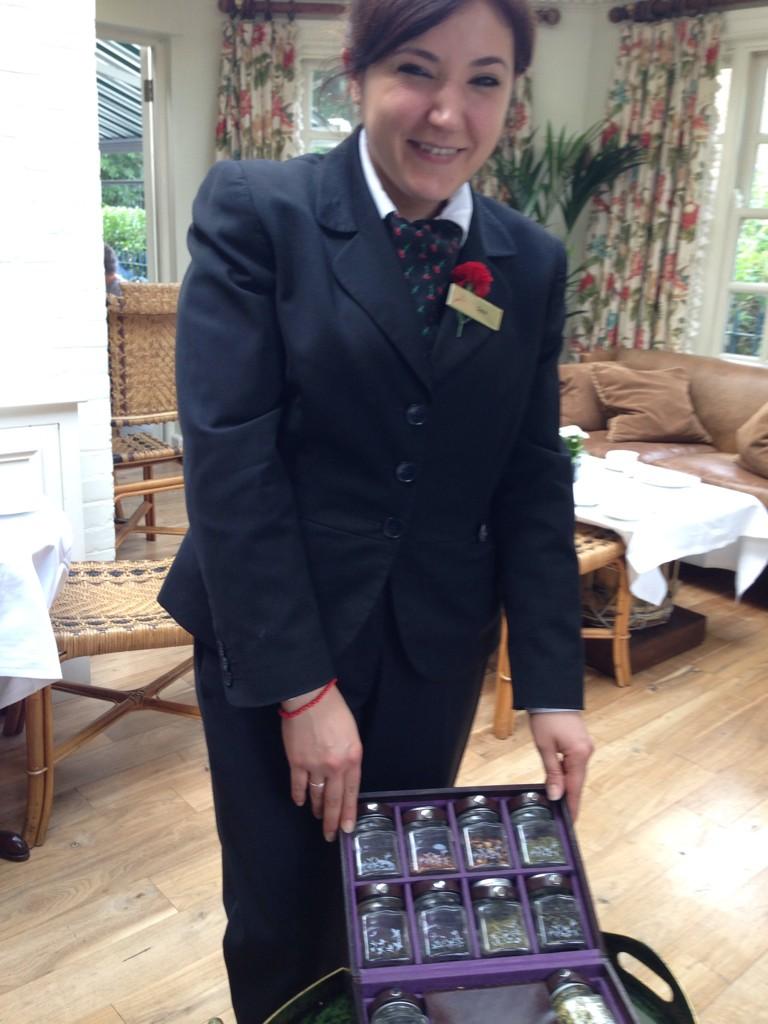 First up was afternoon tea, which was held in the hotel's conservatory. I'd never been before, though my companion had been to The Ritz for afternoon tea and was keen to see how Montague would compare.
We started by choosing which tea, but not from a menu, Instead our server brought us a chest of teas to smell as she talked us through the different varieties. Once we'd sniffed out our selection, the food arrived…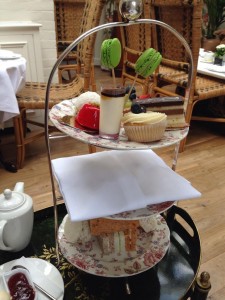 Finger sandwiches, scones and colourful cakes stacked high on a cake stand, it looked great. We stopped to admire it, but just for a moment. This food wasn't going to eat itself. We found everything to be delicious, with special mention going to the smoked salmon sandwiches (we had seconds… then thirds!), the warm scones and the mini fruit tarts.
Afternoon tea at Montague is a relaxed affair. You can linger for as long as you want to (unlike The Ritz) and it's good value for money too at £25.00 per head but still top quality. I think it's safe to say that my first afternoon tea won't be my last.
After tea, we didn't know if we'd ever have room to eat again. But after luxuriating in our swanky room for a while, we finally felt ready to venture out for dinner. Montague on the Gardens is in Bloomsbury so there's tons of choices, but we ended up at Steak and Lobster, Bloomsbury Street.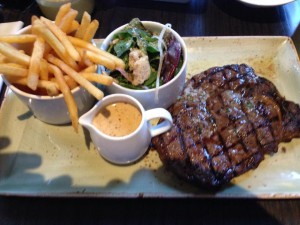 We didn't need to ponder the menu for long. As you'd expect from the name, you can either choose steak, or lobster. We went for one of each and both came with unlimited fries! I have eaten steak in many places both premium and budget, to be honest I wasn't expecting to be blown away. But honestly, it was the best steak I've had in a long time, perfectly cooked and packed with flavour. My companion said the lobster was equally as impressive.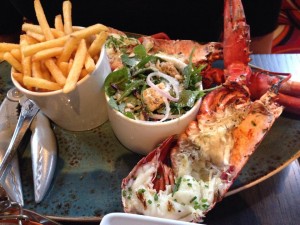 Back at the hotel, I was ready for my cigar. But in the summer months, the terrace is used as a restaurant, so was out of bounds for smoking until 10pm. Still, it was hard to be disappointed for long. The top-notch staff at the Montague couldn't do enough for us, and opened up a beautiful terrace where we could sit and enjoy a drink and a smoke before bedtime (in the unbelievably comfy kingsize). Zzz.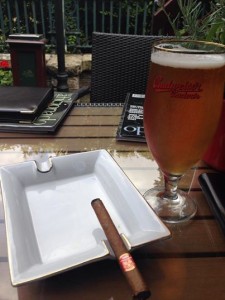 Before check out in the morning, we had breakfast in the hotel (more food!). It was steep at almost £20 per person, but was as top quality as you'd expect of a hotel of this calibre, and there was lots of choice.
Then, our staycation was over and it was time to go home. Getting the tube home, I was back to being a pleb. But I'll have to look into this gentleman lark more often. I found out how the other half live and now I think I've got a taste for it.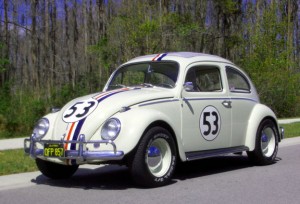 This trip was sponsored by Cars are the Stars, our trips theme was Herbie the Love bug ( hence the romantic hotel and dinner) for more info or if you just fancy one of those Meerkats! head over here