Similar to the 'Go Faster' stripe on a souped up Ford Capri, the colour work on trainers obviously doesn't improve your speed… but it definitely makes you feel like it does. Listed below are five of the best neon trainers that make the wearer feel like they have the acceleration of Usain Bolt, the power of George North and the speed of Billy Whizz. (Of course besides the colour, we've highlighted why, technically speaking, the trainers will actually improve your running).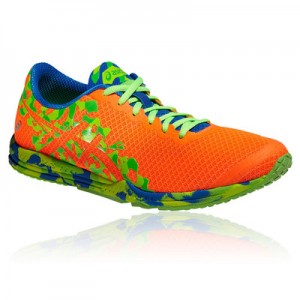 1. Asics Gel-Noosa Fast 2
Bright orange with neon green laces make this pair of Asics formidable to look at, but the streamlined design is intended to appeal to triathlon runners. Specific features like a seamless upper allows runners to wear the trainers without socks and elastic laces make for quicker transitions when putting them on – very important factors for a good triathlon time.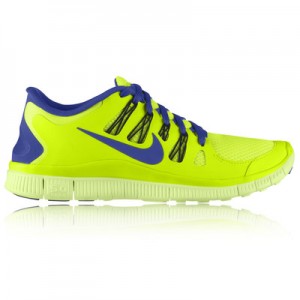 A blinding yellow and purple colour combo makes this pair of Nike Free trainers a must-have for stylish runners. As well as looking smart, the trainers are built to mimic a natural barefoot run but with all the support of a more traditional shoe. It's less flexible than the previous 3.0 and 4.0 models, and has a more supportive upper, making the 5.0 series one of the most supportive in the Nike Free range.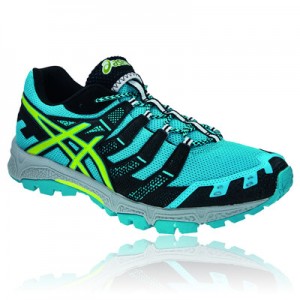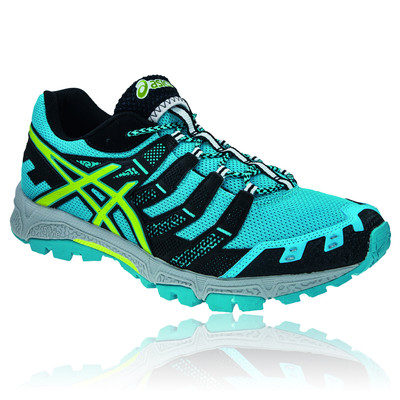 3. Asics Gel-Fuji Attack 3
Don't let the neon blue and green details fool you, these trainers are designed for hard-core trail running, mud and dirt tracks. The Gel-Fuji Attack 3's are one of the most popular lightweight off-road running shoes and they include a Rock Protection Plate and Trail Specific Outsole for great traction and support on both uphill and downhill terrain.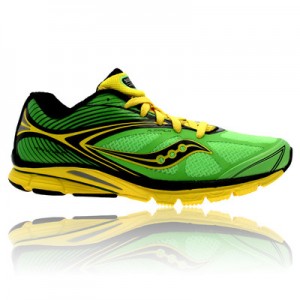 4. Saucony Powergrid Kinvara 4
Weighing in at 218g, the lightweight Saucony Powergrid Kinvara 4 trainers are the real deal in luminous green and yellow. The latest series has a wealth of updates on earlier models including an upgraded FlexFlim seamless upper, memory foam heel pods and a triangular lug design which provides a piston-like power effect.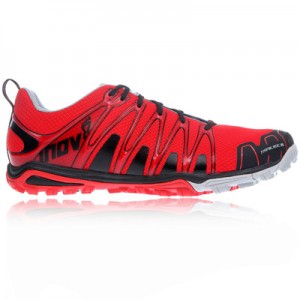 5. Inov-8 Trail-Roc 245
In nature, bright red means 'leave alone' and predators won't catch you for dust in a pair on TrailRoc 245's. The design of this popular trail running shoe helps you optimize your running efficiency with features such as 3mm differential drop (which keeps your foot flatter to the ground) and the Meta-Shank™ Gen3 which gives greater underfoot protection.
So what did I go for? I ended up picking the Asics Gel-Fuji Attack 3, as a trail running shoe for me it was the ideal choice, during the week Ive started hitting it hard at the gym but on weekends Ive been enjoying running at home down the local country lanes and fields which the Asics are ideal for, my feet feel supported throughout the run and that I have found actually makes me enjoy my run alot more.