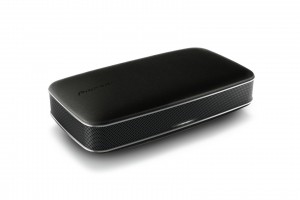 Bluetooth speakers are nothing new, in fact the market is flooded with them right now, and quite rightly they are amazing bits of kit you can take anywhere with you and listen to your music.. gone are those boombox days when you (if you dared) had to carry this massive box around with you.
The Pioneer FreeMe stands out in that it looks classy, it doesn't look like a toy, in fact it looks like something that would fit quite comfortable on a CEO's desk with its black leather finish on top it really is rather classy.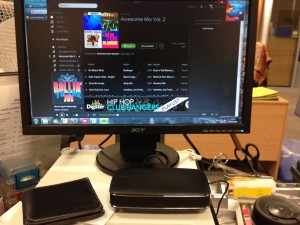 The Speaker itself isnt massive, footprint wise its a bit bigger than my Iphone so its not taking up much desk space either but that doesnt mean there is a compromise on sound, in fact I love the way the FreeMe seems to turn my enitre desk into a bass speaker, as Im typing this I can feel the drums vibrations through the wood of the desk, to me yes this is a good thing.
Vocals and instrumentation is all very clear, none of that muddy sound you tend to find on some of these small speakers and for such a small speaker it can go VERY loud, in fact Im sure it would put to shame some of the mini hifis Ive had in my past.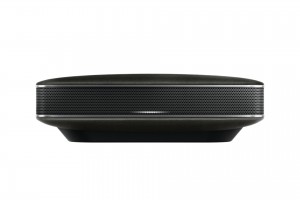 Features?
The FreeMe has bluetooh and NFC connectivity as well as a AUX in which I found very handy as my work computer doesn't have a decent speaker, using the supplied cable I was able to upgrade my office tunes with ease so now have Spotify running through the FreeMe.
The Speaker can be powered either by USB (power brick included) or the built in rechargeable battery gives you 7 hrs of playback.
Flaws? to be honest Im very impressed with the FreeMe, the only one I can think of is price, there are lots of cheaper options out there, although I doubt they sound or are designed anywhere near as good as the FreeMe
as the say you get what you pay for.
The leather edition of the Pioneer XW-LF3-K FreeMe is out now with a RRP of £169.99