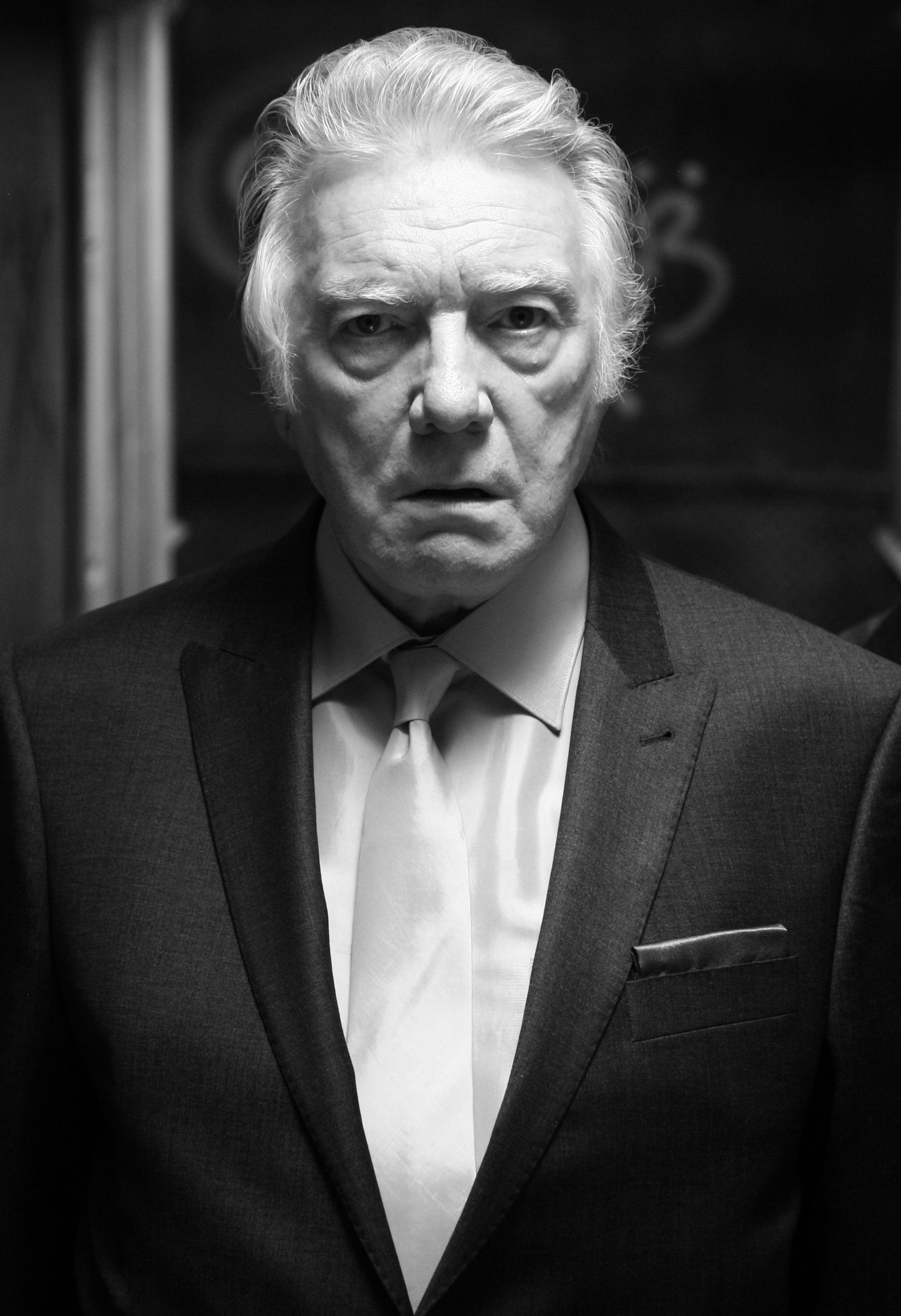 Recently I had the pleasure of talking to Actor Alan Ford, probably best know for his role as Brick Top in Guy Ritchie's Snatch.  Alan talked to me about his new film The Smoke.
You are about to star in 'The Smoke' can you tell us a bit about it?
It's a story about some guys in London, including a lawyer called Brad (played by Matt Di Angelo) who get into some adventures, and fall foul of a Mr-Big type gangster, who's played by me. I don't want to give too much away! I've known the writer, Darren Ripley, for about 13 years now and he always said once he got his film together he'd give me a part in it- and eventually, he did.  He got it together, got it produced, and I was very happy to go along and be part of it.
In The Smoke you play a crime boss figure, this is the sort of role you are known for (and do so well)  is that a good thing as an actor or would you like to have more variety in your roles?
Well, it's like I always say- it's better to be typecast than not cast. When I worked in theatre I played all sorts of roles, everything was open to me- and when working in TV and film initially too. But it was when I played Brick Top in Snatch that I became well known for playing a gangster- and most of my work since then has been sort of recreating that role. I would like to – like all actors- show off and do different things- I'm capable of a bit more, but it's not always in my control.
As for being typecast playing working-class, cockney type gangsters- I would imagine other actors, like Nigel Havers for example, have the same problem, from the other direction. I'm sure he would like to spread his wings a bit more- I think it's just something actors have to accept.
I think you are best known for playing Brick Top in Snatch, working with Guy Ritchie did you know while filming you were working on something a bit special?
Absolutely. I read the script and thought it was really terrific. It was given to me because I'd been the narrator in Lock, Stock and Two Smoking Barrels; I did have a big scene in that but it got cut, and when they were looking for the Brick Top character, Guy Ritchie remembered me. I read the script… and I think every London based actor in my age group went up for it. I auditioned for it four times- each time, I put my suit on, made sure I was having a good hair day, put my contact lenses in. And the 4th time I was so fed up with being called back, I didn't bother to put my lenses in- I just turned up casually, and it worked! It was then I knew I had the part.
I did learn all the lines before my first audition too, which I don't think the other guys did. I just thought it was a really great part, and so I really wanted to go for it. So I learnt every single one of the characters lines from the film- every line, dot and comma. And then, when I was being screen tested I didn't have to refer to the script- I could look straight down into the camera and do the lines like I meant it.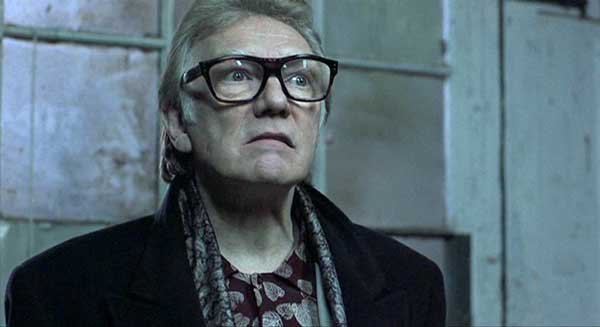 Playing so many intimidating characters do people ever mistake you for that on screen gangster in real life?
People do assume that yeah, sometimes. But people are also very nice! I meet young guys in the street who know the 'nemesis' speech from Snatch, word for word. They've obviously watched the film over and over again. They'll stop me, and they generally say things like 'Oh you're just like my dad' or 'you remind me of my uncle'- which is very flattering! Means I've done a good job doesn't it?
Of all the film and Television you have worked on what was the most enjoyable?
I think the most important job I've been involved in was back in the 70s. I did a TV series called Law & Order. Not the American one, or the British spin off of the American one- this was the original. It was on BBC2 in 1978, and it was a very important piece of work- it's the things i'm most proud of being involved in- it was real social history, about policemen, gangsters- but what it was really like. It wasn't a Sweeney-type, flash show. It was what it's all really about- corrupt police, corrupt lawyers- true crime. No one was glamorised, it was showing what it was really like.
You have enjoyed a long and successful career and in that time you have worked in TV as well as movies so how do the two mediums compare?
I prefer films. I like the whole business, the people who work in it- the way you get the film together, muck in, all work really hard, it's really intense… and then it's all over. Great relief, onto the next one. I wouldn't like to be in a long-running soap or anything like that- I like to do one-offs. Get it done, and then go home, wait for the next one. I like the flux, and the constant change!
What's next for you?
I'm between engagements at the moment! I've got lots in the can that's coming up- I did a TV series in Ireland recently caller Damo & Ivor, for RTE. And I've got another film coming out on DVD next week called The 100-Year-Old Man Who Climbed Out the Window and Disappeared- a really good film that I'm very proud of being involved in. It didn't get a long run here, ultimately because it's a foreign language film, but the DVDs out next week. I also did the second series of a show called Lilyhammer, which is being shown on Netflix, and I think the DVD of that is out soon. I'm very proud to be working on that with Stephen Van Zandt, one of the Sopranos. I had a great time doing it- although it was freezing cold last year- we were filming 20 degrees below zero out in the fjords of Norway.
But then my next job was in Phuket, sweltering, doing 100 year old man. I like never knowing where I'll be going next- it's always a surprise (and sometimes a shock!)
The Smoke is released on DVD & digital platforms on October 20th, 2014, courtesy of Signature Entertainment.
WIN THE DVD !!!
We have FIVE copies on DVD to give away, if you would like one just send us a email to enterthecomp@gmail.com , a winner will be drawn at random on OCT 31st.