Campari have unveiled the cover image for their 2015 Calendar, entitled 'Mythology Mixology' confirming the official unveil date for the next edition will be the 5th November 2014.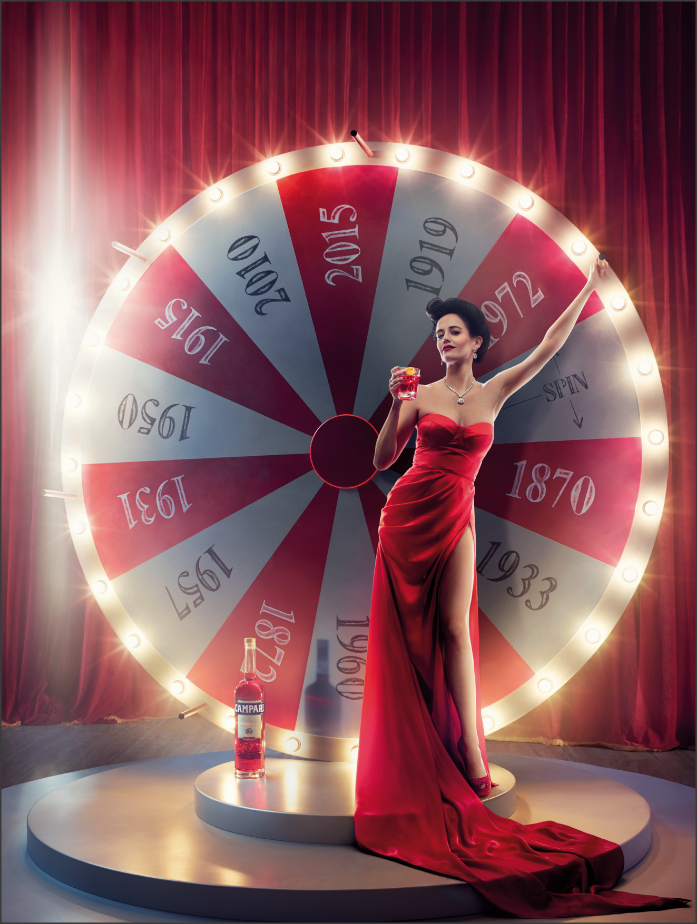 The iconic calendar cover image features this year's leading lady, Bond Girl Eva Green against Campari's wheel of time. The wheel symbolises the key dates in Campari's rich and colourful past, where 12 of its most iconic and best-loved cocktail recipes were born.
The Calendar was shot by the worldwide acclaimed and exhibited fine art photographer Julia Fullerton-Batten, the first ever woman to get behind the lens on the Campari Calendar.
The Campari Calendar, of which only 9,999 copies are printed, will not go on sale but will be distributed to friends of Campari around the world.
You can follow the journey on social media and get involved in the action at #CampariCalendar
For more information go to:
http://www.campari.com
http://www.camparigroup.com
http://www.facebook.com/campari
http://www.twitter.com/campari
http://pinterest.com/campariofficial
http://www.youtube.com/EnjoyCampari