That awkward moment when, spotting a tube train on the platform, you break into a sprint, make a dramatic leap through the doors, and land with a flourish… Only to find that they weren't about to close anyway.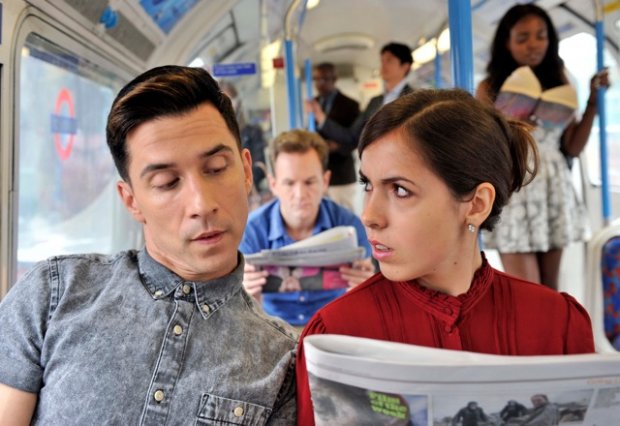 Or when you find the email that your seatmate is writing infinitely more interesting than your copy of Metro, but you look up to find her scowling, after she busts you spying on her dinner plans.
It seems that the London Underground is a hotbed of embarrassment (and many other things we'd rather not think about. How often do those seats get cleaned?)
Travel cringes and the general woes of the social awkward Brit is something that gave us a lot of laughs when we went along to 100 Club last month to watch comedian Russell Kane dissect this very subject.
Hosted by Brita, to promote their new Fill & Go Water Bottles, the gig was full of moments that made us cringe in sympathy and laugh hysterically as Russell shared some of his own travel nightmares, including a hilarious masterclass in how to get out of trouble when a fellow passengers find out you've been slagging them off on Facebook.
That, along with other gems from Kane's 2014 Edinburgh Fringe tour, Smallness, made for an excellent night out and by the end of the evening, he had two new fans
Of course, after the gig it was time to go home, and that meant venturing on to the dreaded tube.
You'll be glad to know, we managed to avoid any unnecessarily awkward eye contact… this time.
So what of the Brita  Fill and Go bottle ? well Ive been giving it a try alll last week and the results have been amazing, first off the bottle looks cool, when I take it into a meeting Im constantly asked " what is that? "  "where did you get that?"  and that's just based on looks, when they hear the bottle also has a water filter in it they are sold, in fact I think I should be on some kind of commission the amount of sales Ive pushed Britas way this past week!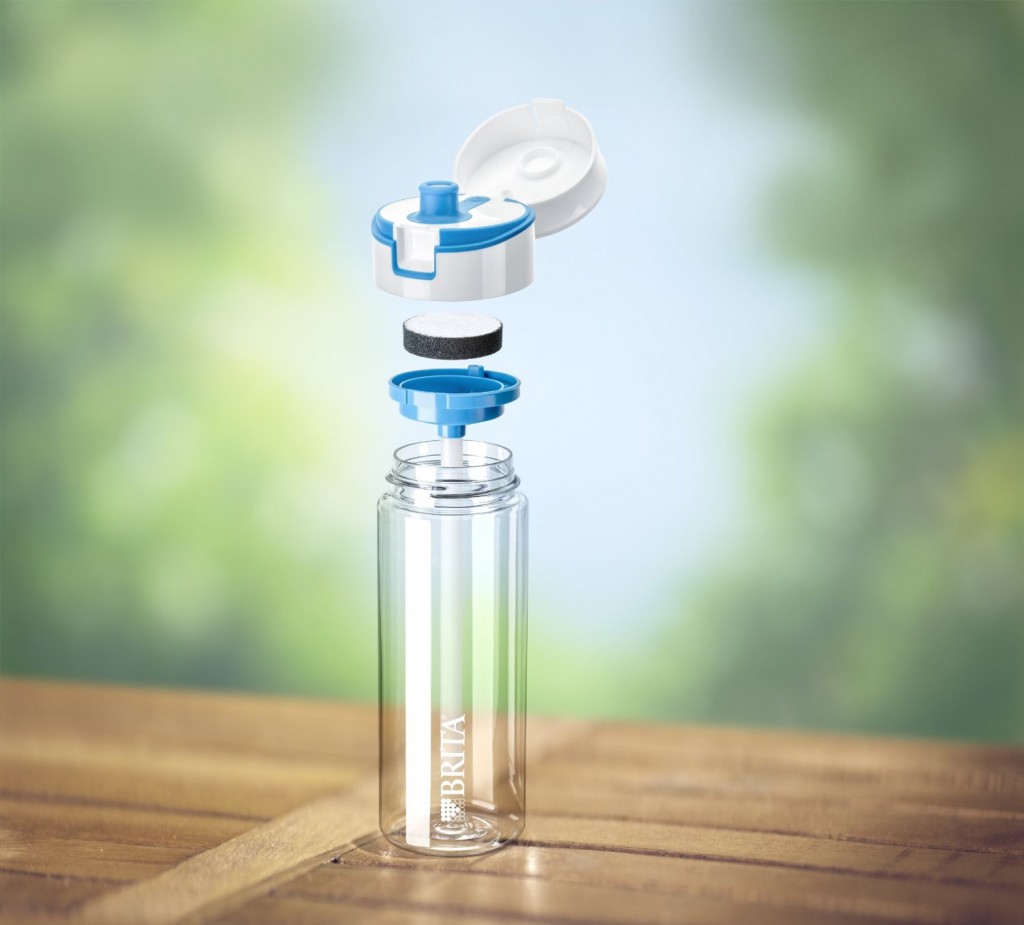 I think whats most appealing about the Fill and go though is especially to Londoners is that filter,  the water in London especially central London is appalling, I certainly wont drink it out of a tap and spend a fortune on bottled water… or I used to, yes the Fill and Go is also saving me money!
Cost
The Filters only last a week, which some might say isn't very long but if you buy them from Amazon they work out at just £1.00 a filter disc and to me thats a small price to pay for a constant clean water supply I can fill up anywhere and compared to the cost of bottled water it really is a no brainer!
The Brita Fill&Go Water Bottle is available now from Amazon at a bargain £9.74