To mark the 350th Anniversary of the opening of the first Kronenbourg brewery, beer expert Mark Dredge has devised some simple yet extremely tasty food and beer pairings that will enhance the unique taste which derives from the Alsace hops still used in the beer. Why not give them a go and let us know how you got on?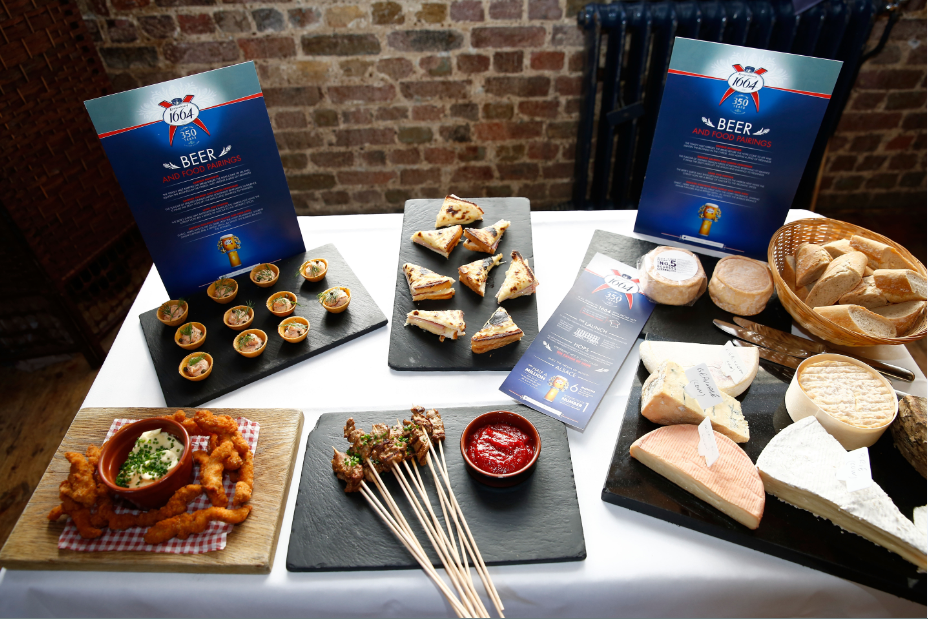 Croque Monsieur
The Toast malt mirrors the bread before the hops comes to life and lighten the richness in the cheese, also adding a zing of freshness
Smoked Salmon and Lemon Croustade
The flavour of smoked salmon needs something refreshing to balance it while the zesty hops life the lemon and enhance its freshness
Lamb and Harissa
The beer's subtle malt background balances the harissa heat while the citrusy hops are a bridge of flavour to the aromatic spices
Chicken goujons with garlic and herb aolii
Garlic herbs and olive oil are all great with the hoppy fragrance, sharing similar flavours and a peppery depth, all whilst the bubbles balance the richness
These tasty dishes are sure to complement your pint perfectly!