As we get older our teeth loose some of their sparkle and shine,  if you smoke even more so and we all want to have clean looking white teeth like all those movie stars do (well maybe not that white) but if you have ever looked into how much teeth whitening costs you will know its not cheap, at up to £700 a time the treatment is out of most peoples reach considering the other priorities in life which is why I was interested when I heard about a few home teeth whitening system that was under £50 I thought Id give it a go.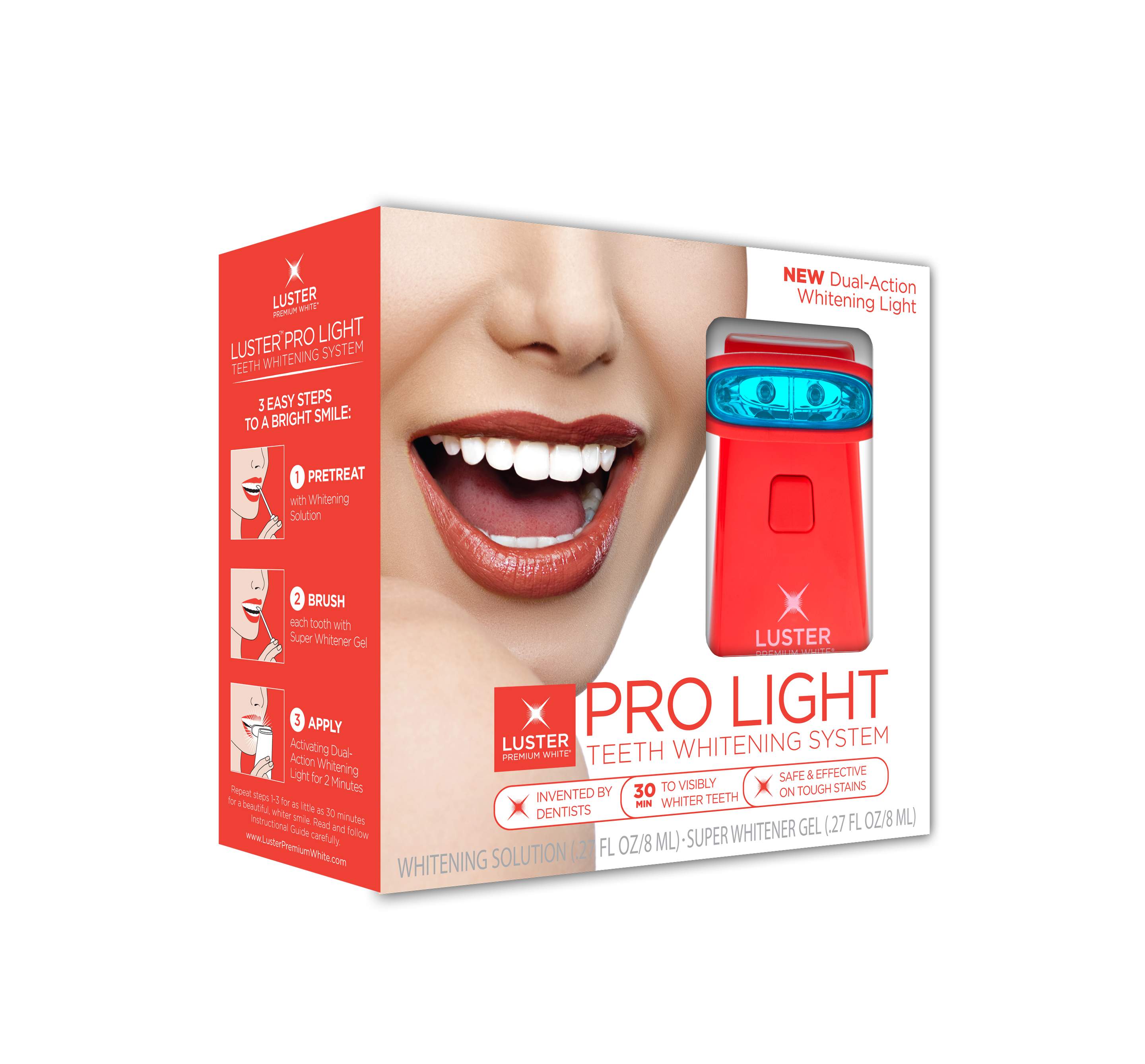 Luster is clever in that it uses the same light treatment combined with gel that dentists use, the only real difference is you do the treatment yourself, cutting out the middle man and saving a tonne of cash in the process… and who likes going to the dentist anyway?  not me!
How Luster Pro Light Works
Step 1 : Rinse with the provided mouth wash for 10 seconds
Step 2: Brush the whitener gel on the top and bottom teeth
Step 3: Hold the whitening light about six inches from your teeth for 2 minutes ( there is a built in timer)
Repeat the Process ten times and the treatment is complete.
I have to admit ~I was a little skeptical about just how much a a home kit like this could work, but learning its essentially the same technolgy used by dentists gave me the confidence to try it and I'm so glad I did, my teeth a visably brighter and lots of friends have commented how good my teeth look ( they have no idea I have used the treatment) which I think is a great endorsement for the product.
The Luster Pro Light is available now for £49.99 although is currently on sale at  Boots for £37.49 , a total bargain!  from www.boots.com