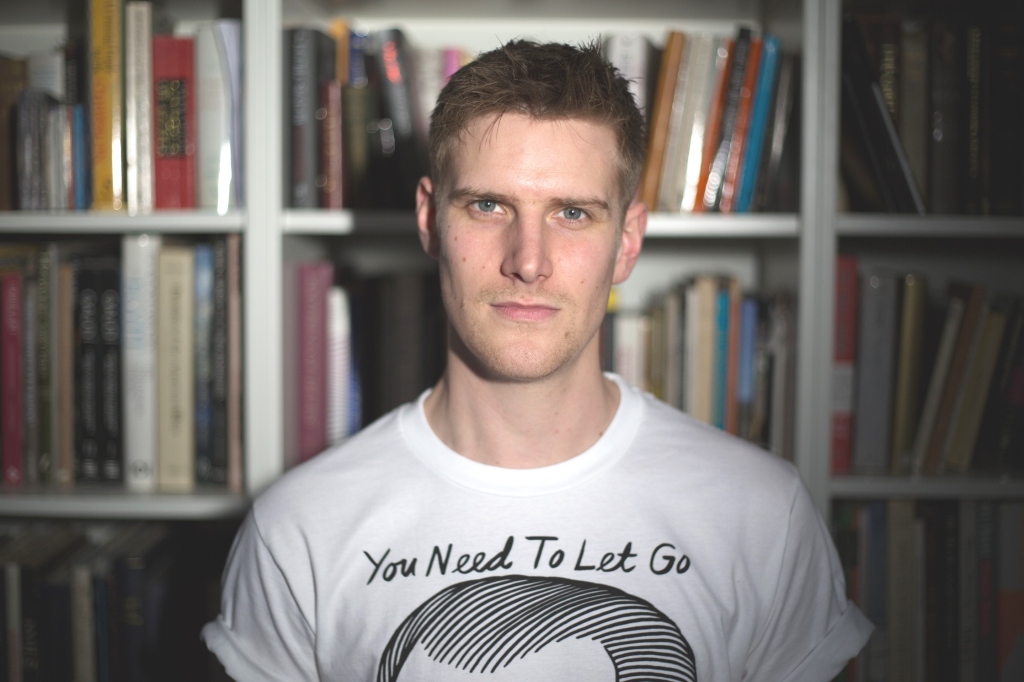 Critically acclaimed directorial debut Hinterland from Award-winning Actor/Director Harry Macqueen will be released in UK cinemas and On Demand from 27th February 2015 we caught up with Harry recently to ask about the film.
What was the inspiration for the film?
Perhaps because I'm an actor what inspires me most is natural human interaction so I knew a wanted to make an intimate film about two people with a relationship as its central pivot. There are so many film makers I love but most specifically to this project I think the work of people like Joanna Hogg, Richard Linklater, Kelly Reichhart and Win Wenders as well are stand-alone films like Chris Petit's RADIO ON (1979) were all inspirations. I think going out into the unknown and doing something on your own terms, like many of the above did, is inspirational so I wanted to give that a go myself.
Did you have anyone in mind when you created the characters?
Harvey and Lola aren't based on anyone directly. I think they kind of came to my mind almost fully formed when I was planning the film. I knew that they needed to be different but also complimentary for there to be some uncertainty bubbling away as the story unfolded and that Lola should be a musician, he a writer. I also knew that her innate freedom and ability to express herself should be at odds with him. They largely took shape over the course of several months of work-shopping and rehearsing though which was a really interesting process in itself.
Did the person who bequeathed the money to you know about this project?
The person bequeathed me the money in their will so no I would be surprised if they did!
Did they have any part to play in the creation?
Only in that I wanted to make something that would have made that person proud and that drove me on. I hope that has happened.
You had a £10,000 budget and 13 days to film how limiting was this to the story you wanted to tell?
Happily the story I wanted to tell was a very intimate one and the success of which I knew lay in the natural performances between the two characters. You don't need much money to make that happen I don't think so no it wasn't too limiting. Ironically there is also a real freedom in being restricted sometimes, if you embrace the conditions in front of you. Hinterland was very much about getting the best out of what we had and not worrying too much about what we, in an ideal world, would have liked to have had available to us. But it was a huge challenge that's for sure – making films always is.
Were the locations in Cornwall known to you before this project?
Yes, absolutely. That part of the world is one I know very well and the literal journey they take in the film is very autobiographical. I wrote the film with these locations in mind and, I hope, the film is a love letter to Cornwall in some way. It is effortlessly beautiful and dramatic down there which acted as a lovely counterpoint to the fragile relationship in the foreground.
Have you got the bug as a director now ?
Ha. It's a really interesting time for me at the moment. I am and will always be an actor but I hope to be lucky enough to make more films as a writer/director too. I see all these roles as pretty complimentary but I've certainly got the bug for being constantly creative and making things happen.
Do you think the British film industry is healthy right now? (There certainly seems to be a lot more British made films like yours being made)
There is a phenomenal amount of talent in Britain that's for sure (me excluded of course!). To be honest I don't feel I have enough experience this side of the camera to comment properly and Hinterland is quite a unique film in that I didn't explore any traditional funding avenues so I don't know a huge amount about that either.
That said, I think as long as people like Peter Strickland, Joanna Hogg, Ben Wheatley or Jonathan Glazer (to name only a few) are able to have the freedom to make such original films we can't be in too bad shape. We also seem to have been pretty well represented at the big award shows this year and our studios are constantly busy. It depends how you define 'healthy' but we are making lots of interesting work and that's the important thing, for me. But you are right indie film making has massively increased recently and that can only be a good thing for everyone from the ground-roots upwards. The process has become a bit more democratised and that's brilliant.
What's next for you ?
It's a little hard to think ahead right now as Hinterland is still pretty all consuming. I'm sketching out the script for another film and I have a few auditions coming up so hopefully some acting – I've had to take a back seat on that front for the last six months. I am also developing a TV comedy show with a few mates. We'll see what happens I guess.
HINTERLAND is in cinemas and on demand 27 February