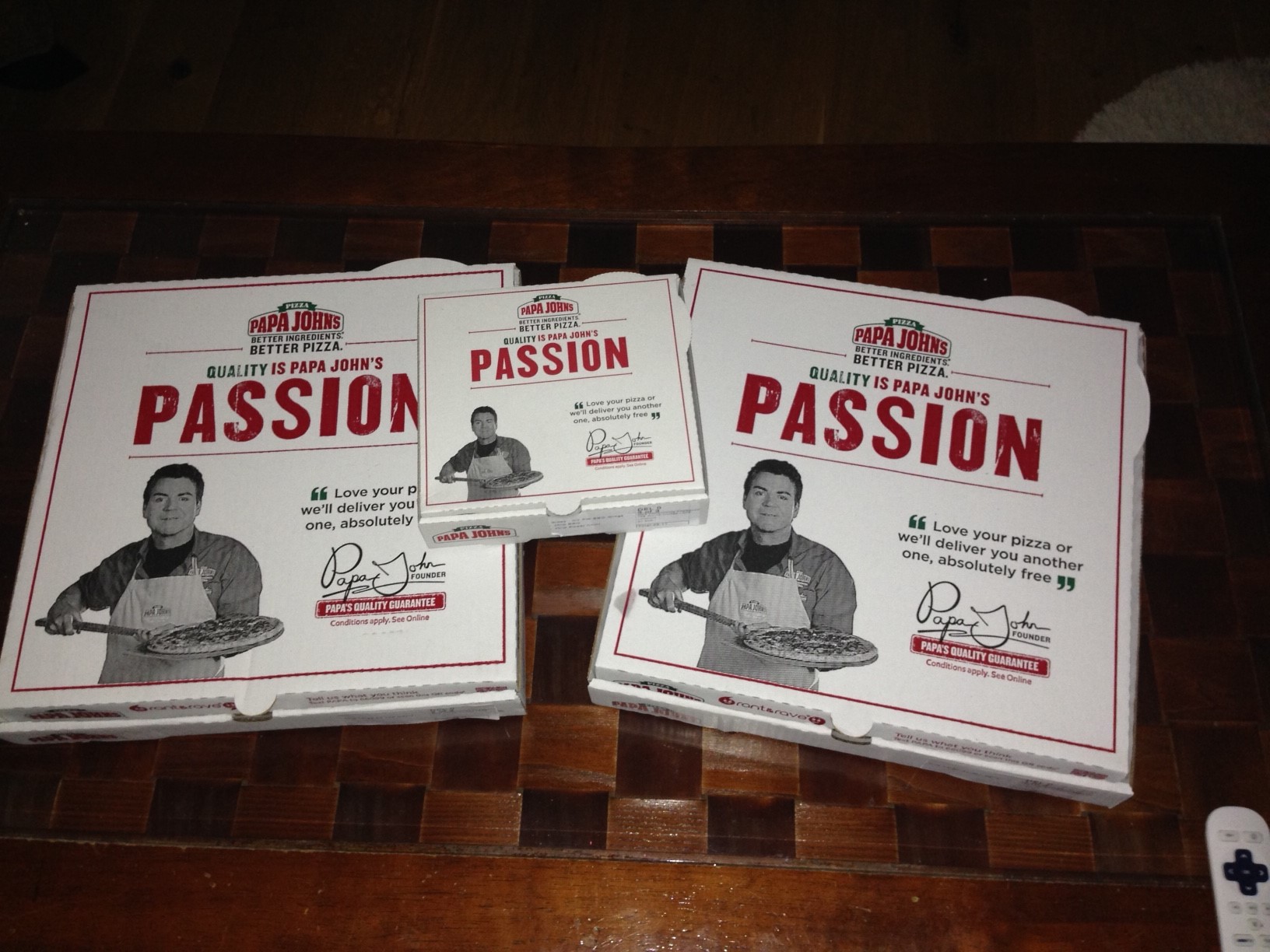 Pizza is probably my favourite takeaway. Zero effort is involved, it's delivered straight to your door and you don't even need to use plates.
I've done my research, and after having sampled many pizza delivery chains and independent operations, Papa John's has always struck me as a safe bet. For a start their bases are freshly made – and there's a big taste difference between this and the frozen dough used by other companies. Toppings wise, the meat seems high quality and all the vegetables though are all freshly sliced in store which again to me makes a big difference.
So, even though I was already a fan, I will be upfront with you, Papa Johns offered me some free pizza. Now, my mother always told me it was rude to turn down free pizza so I graciously accepted although on the proviso I will say what I think and views are all my own as always…
Ok back to the Pizza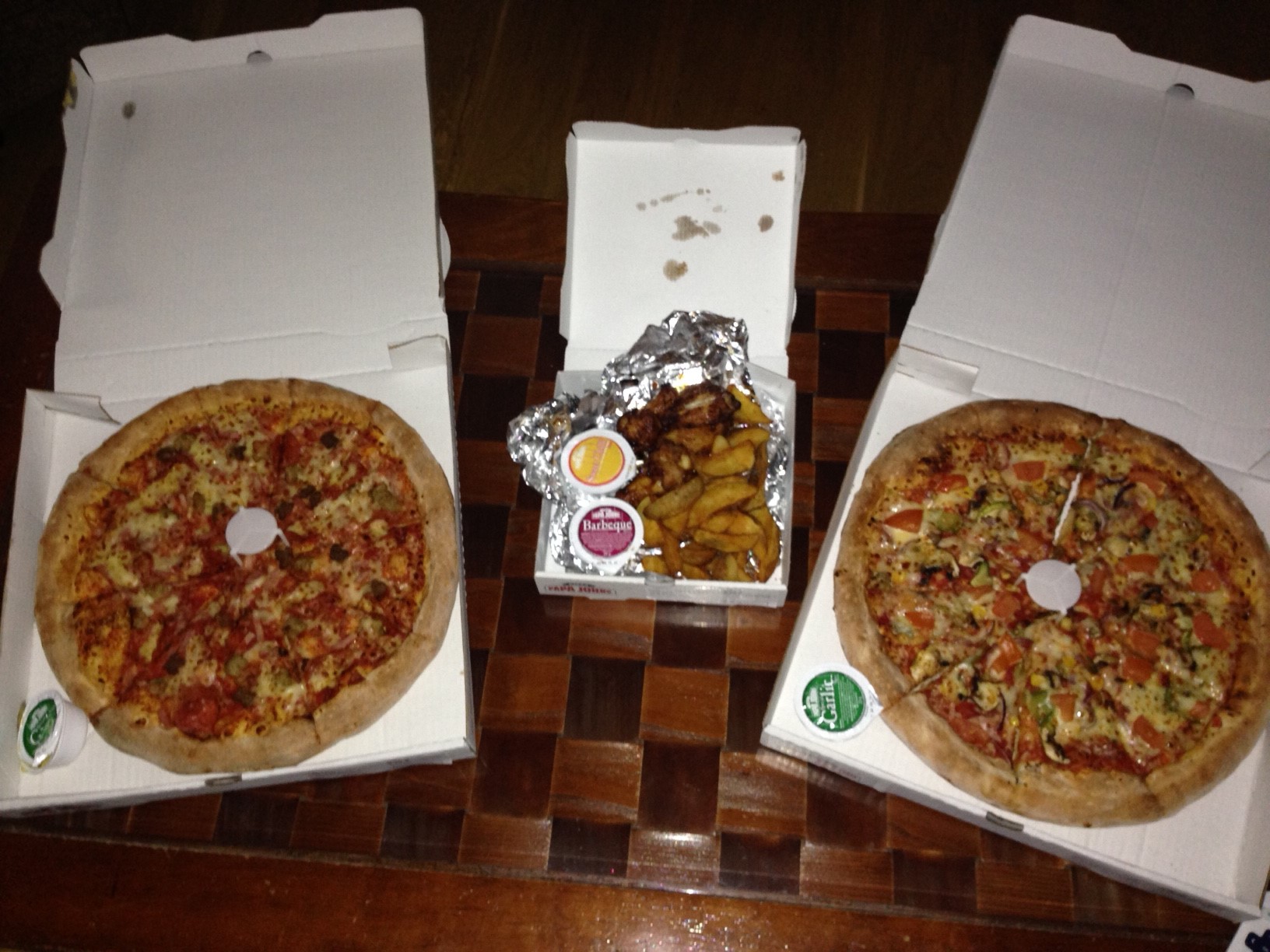 Papa Johns have launched a new no quibble guarantee with all their pizza, you don't like it what they deliver? No problem they will send you another pizza free of charge, no questions. Now I don't know about you but when a guarantee like that is offered up the devil inside of me comes out, I'm looking extra hard for mistakes, problems, something wrong … anything to get me more free pizza!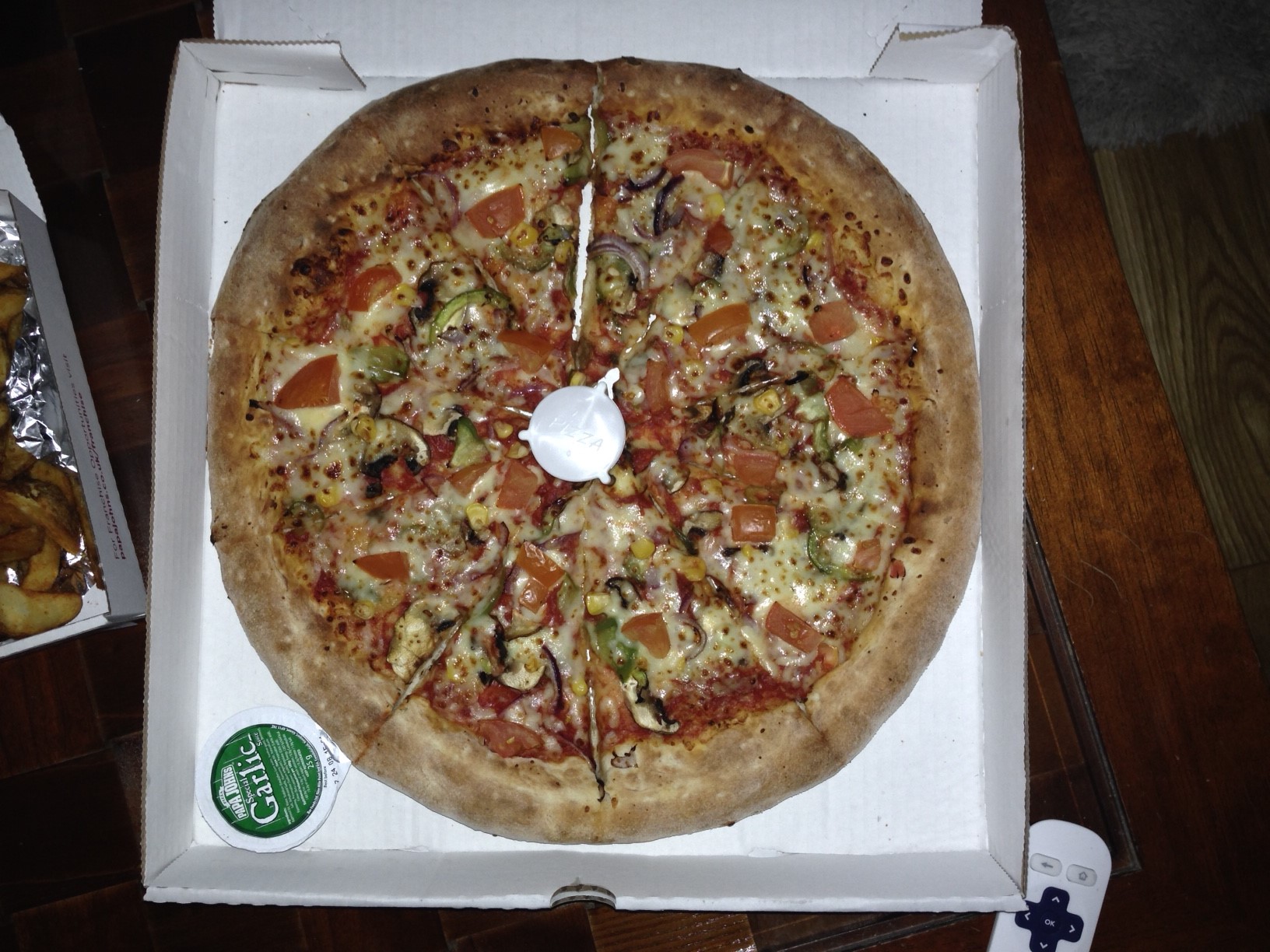 Well what can I say? I was out of luck. The pizza arrived bang on time, the toppings were delicious, it was hot and, well, lovely! Also included was a side box comprising of potato wedges and chicken wings. Still desperately looking for a quibble, I observed that the wedges weren't as crispy as I'd prefer. But no biggie, and dipped in the provided sauces however they tasted great.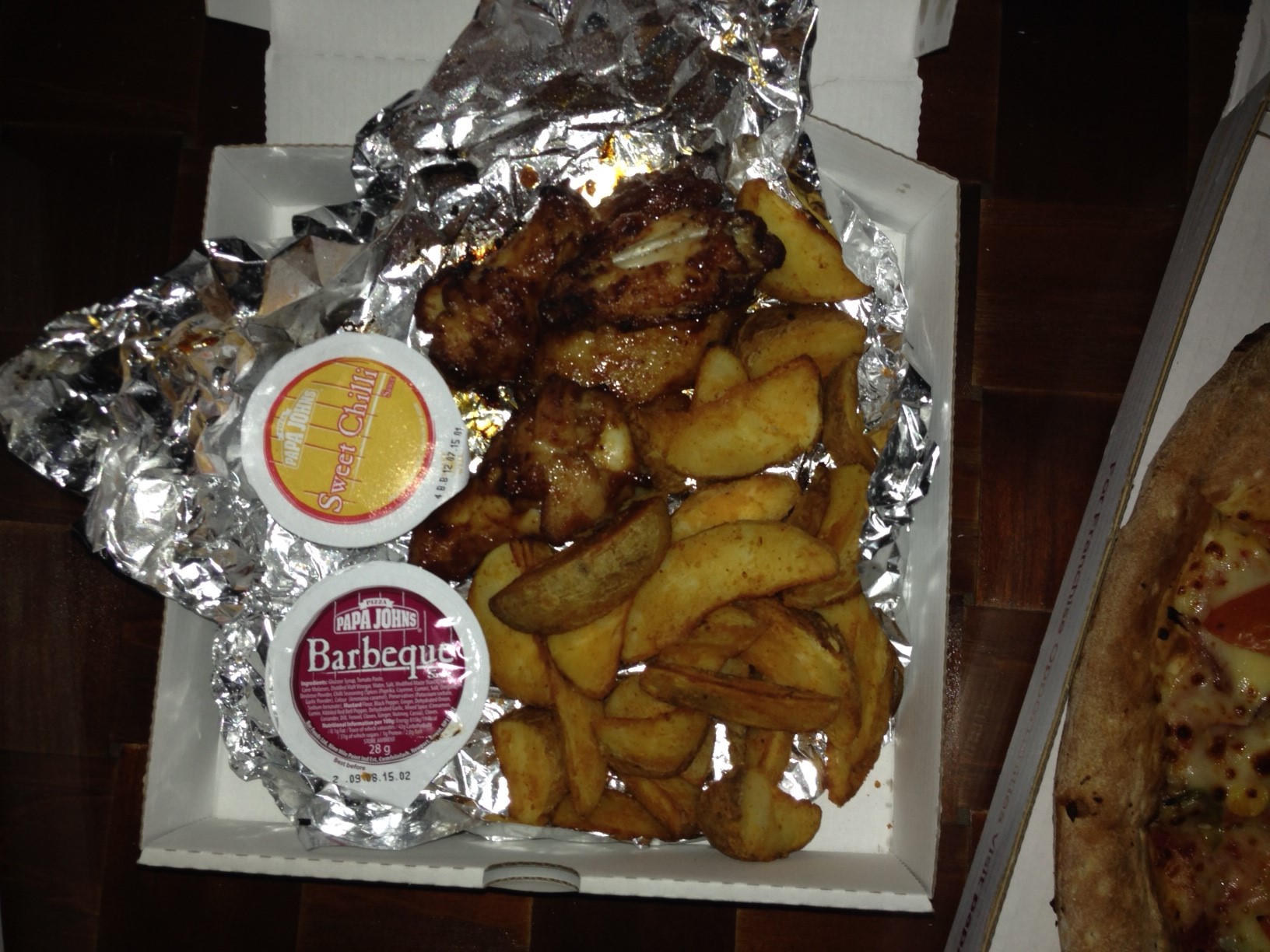 So as me and the girlfriend settled down with our grub, she paid the ultimate price for free pizza, by suffering through my new Clint Eastwood western boxset (which – on a side note – was awesome)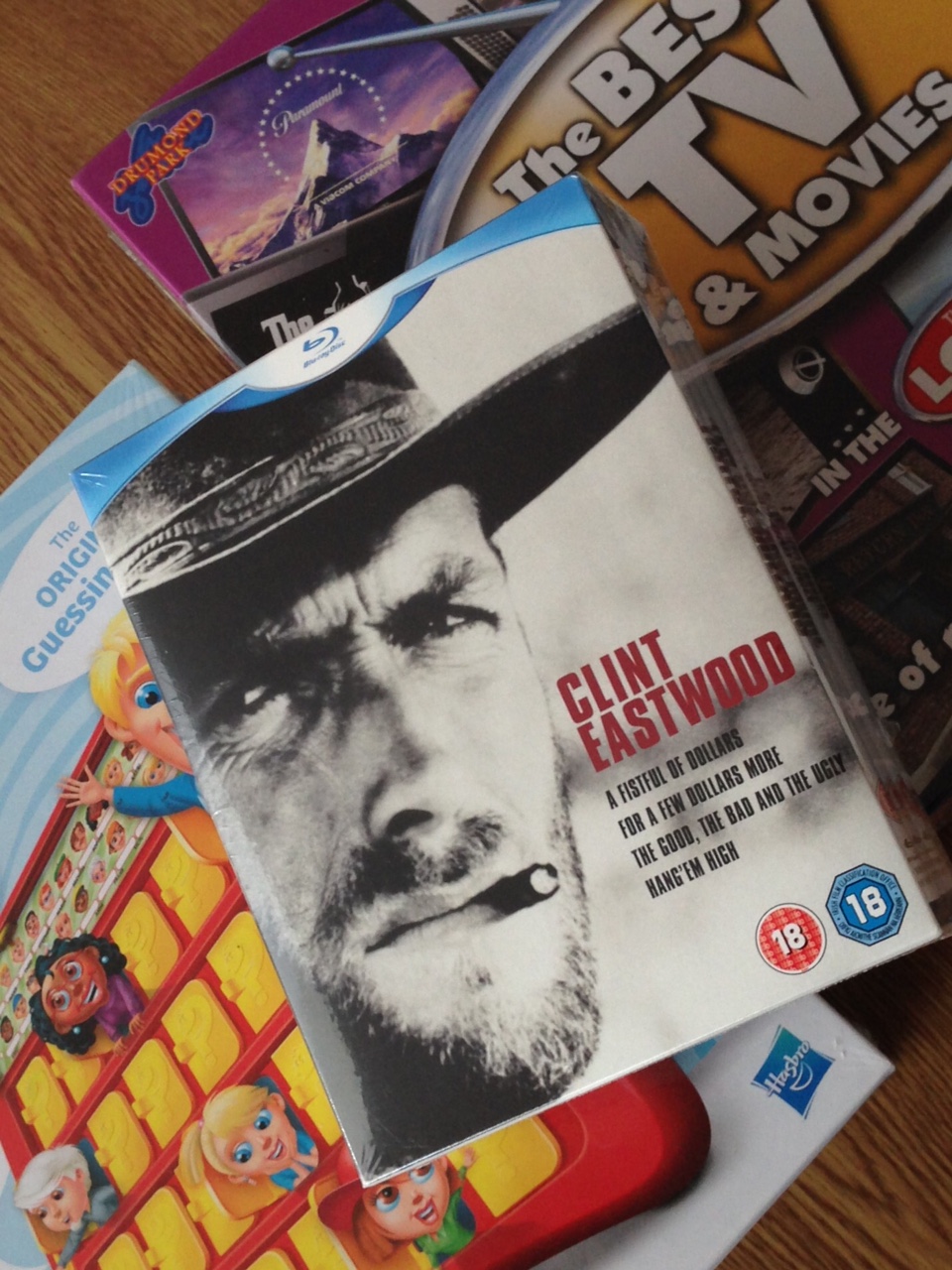 Would I order again? I already have! And still nothing to complain about… damn that perfectionist Papa John.
To find out more about Papa John's connect with them in the following ways
Twitter @papajohnsuk
Facebook www.facebook.co.uk/papajohnsuk
Web : www.papajohns.co.uk