Recently everyone's favourite bourbon  Woodford Reserve set a group of bloggers including ourselves  the challenge  to create an innovative twist to a classic American cocktail. The guidelines were we could do this by experimenting with different sweetening agents (e.g. Sugar, honey, agave syrup, flavoured sugars), mixers, bitters and garnishes.
The classic American cocktails we could base your creations on are:
Old Fashioned
Julep
Manhattan
Whiskey Sour
I decided to go with the Julep, mainly because last year I entered a similar competition with Woodford and put my spin on the Old Fashioned so thought it was time for a change and I'm really happy with the results.
I decided to change my version in two ways, first instead of the traditional muddling of the mint to release the mint oils and flavour I decided to add the mint to boiled water and stir, I found this provided a much stronger mint flavouring,  the second change was instead of sugar for the sweeter I used Honey, again this added a more intense sweetness to the drink which over all Im very happy with, but how about you be the judge of how well I did?  here's my cocktail in full :
The Honey Mint Julep
Ingredients
2 Tablespoons – boiling water, (easiest to pour from a kettle)
6 – mint leaves
2 Tablespoons – honey
50ml – Woodford Reserve bourbon
Crushed ice
Mint sprigs, for garnish
Method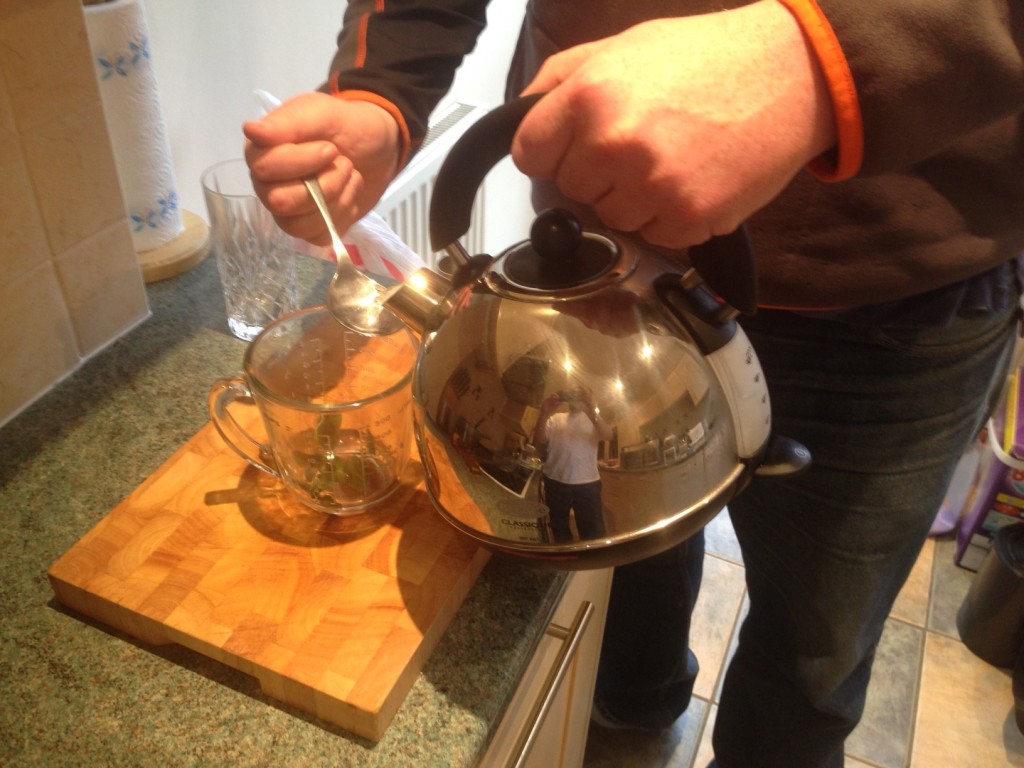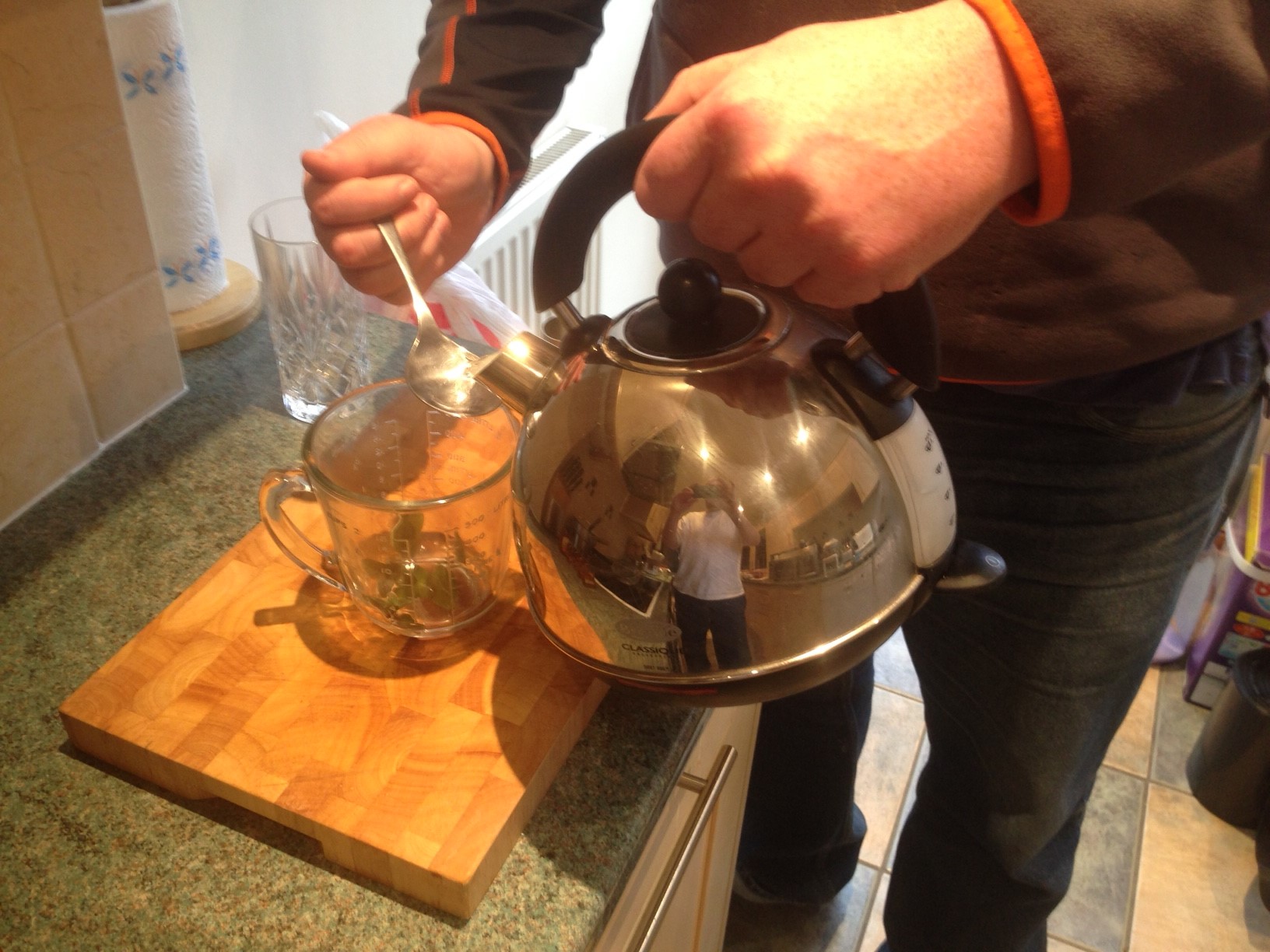 Pour boiling water from the kettle into a small bowl.
Add mint leaves; stir until wilted. Add honey; stir until dissolved.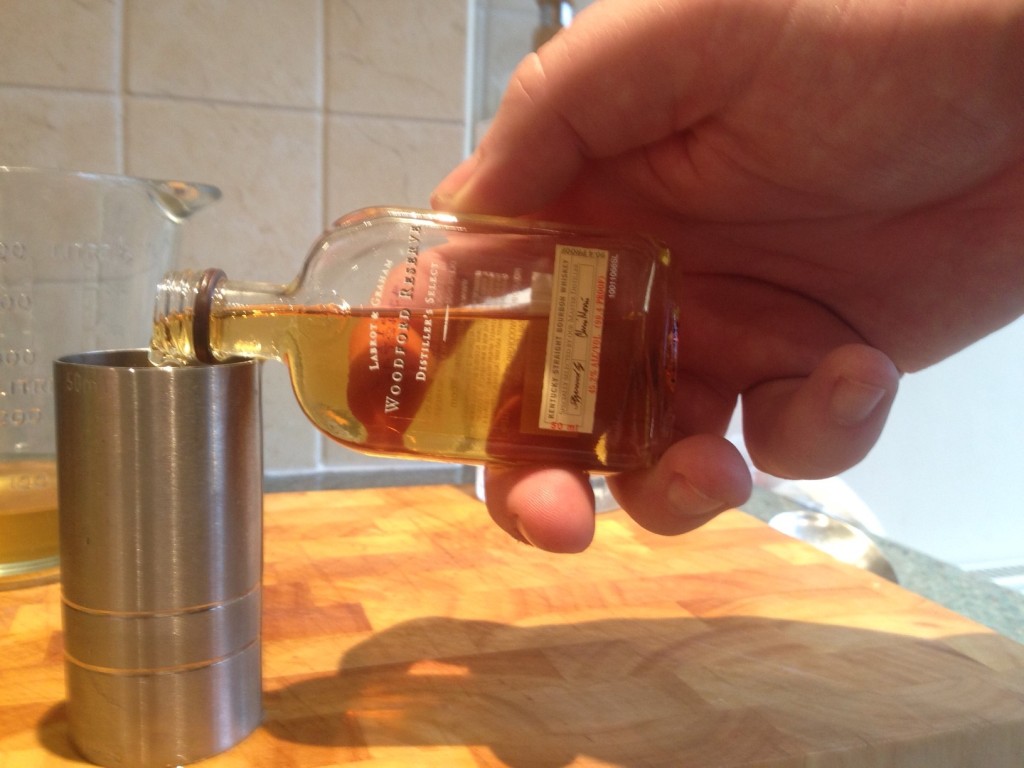 Let mixture stand until cool; remove mint. Combine 50ml bourbon with honey mint syrup.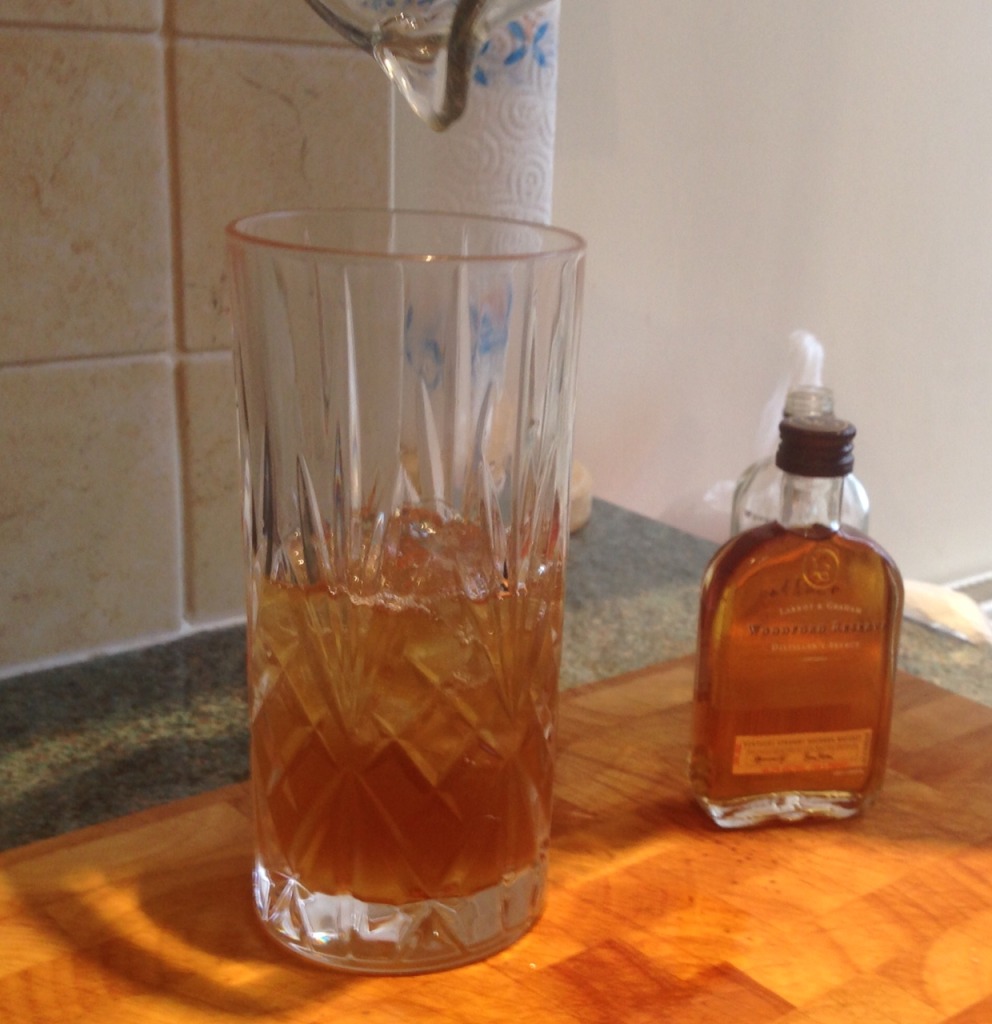 Pour bourbon mixture over crushed ice in frosted tumbler or tall glass. Garnish with mint sprigs.
and ENJOY!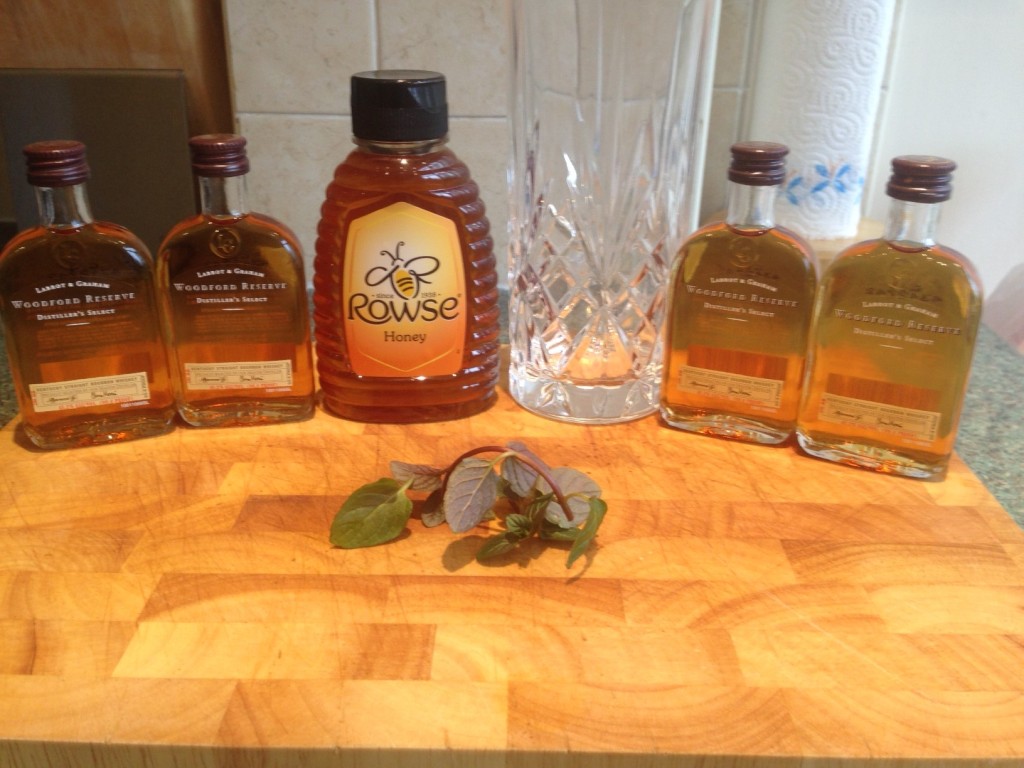 If you try it please let me know what you think, Woodford Reserve brand ambassador Tom Vernon will be judging the winning cocktail  which will then go on the cocktail menu of the South Place Hotel  for a month, not many people can say that!