This weekend Acer have invited a bunch of bloggers including me to Dublin for a hands on experience using some of their tech in real life scenarios with some challenges set  throughout the weekend designed to show off what their devices have to offer, in fact Im currently sitting in my hotel room in Dublin typing this on the Acer Aspire Switch 10E.
Heres my first look video on the Acer Aspire Switch 10E
Day 1
We spent the evening in Dublins Cooks Academy learning how to make Sundried tomato stuffed chicken at potato's, I'm shocked how well it turned out! although the expert guidance from the Cooks Academy staff made things very easy to follow.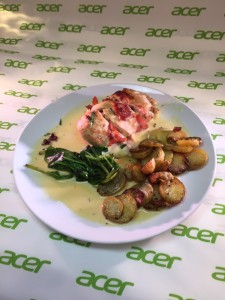 Day 2
As I write this again on the Aspire Switch 10E I realise what a handy device it is, if you are traveling like me its ideal, the versatility of a fully functioning Windows computer with the portability and ease of use of a tablet,  in fact while in bed this morning I used the Switch in tablet mode to catch up on the latest news with ease using the touch screen.
This morning we went to the Na Fianna GAA Club in Dublin to experience a bit of Irish culture, first we learnt to play the traditional Irish drum, then we went onto the sports field to try our hand at some Irish sports.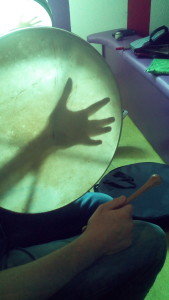 Our Bodhran teacher sang us a song while playing the drum, this was filmed on the Acer Liquid Jade Z