A few weeks ago, while heading out of Hoxton Square on our way home from my birthday meal, my girlfriend and I fancied one last drink. Luckily, we happened upon the  – new to us – Canvas Bar, on Old Street.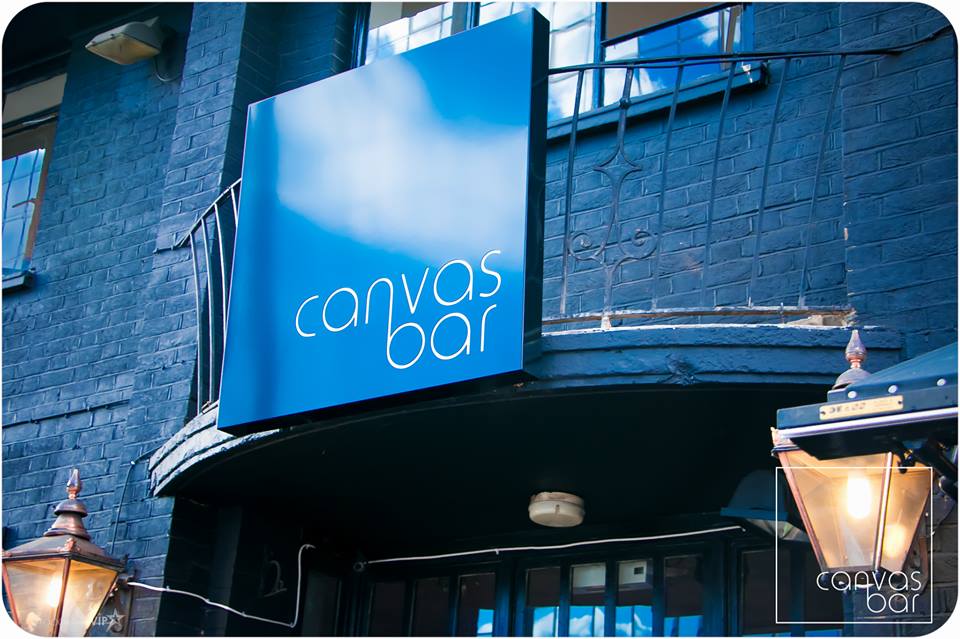 The venue itself was once an old, unremarkable pub. But the owners of Canvas Bar have transformed it into a stripped back, post-work hangout.
While I wasn't there on a particularly busy night (there was a tube strike on) I imagine this place is heaving on a Friday night, as local office workers descend for a well earned drink in a cool space.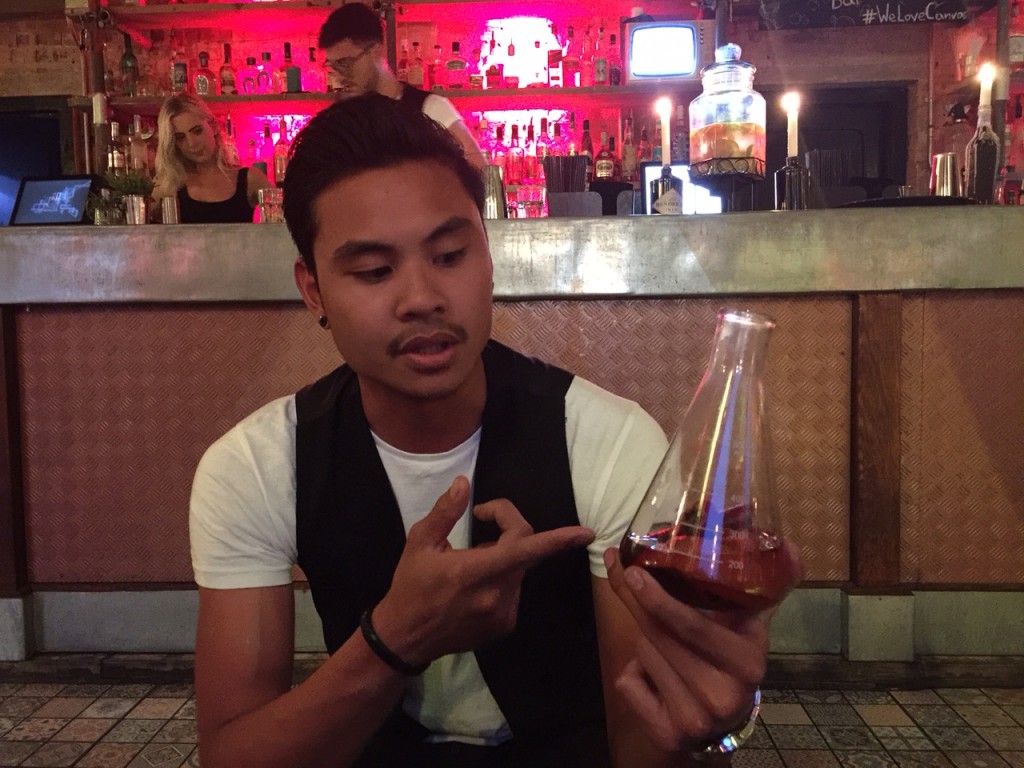 Not being a regular cocktail drinker, I puzzled about what to choose from the menu. The barman stepped in, and after taking the time to ask me what I usually drink, he recommended their signature 'Smoked Old Fashioned' based on the fact I like a whiskey or three.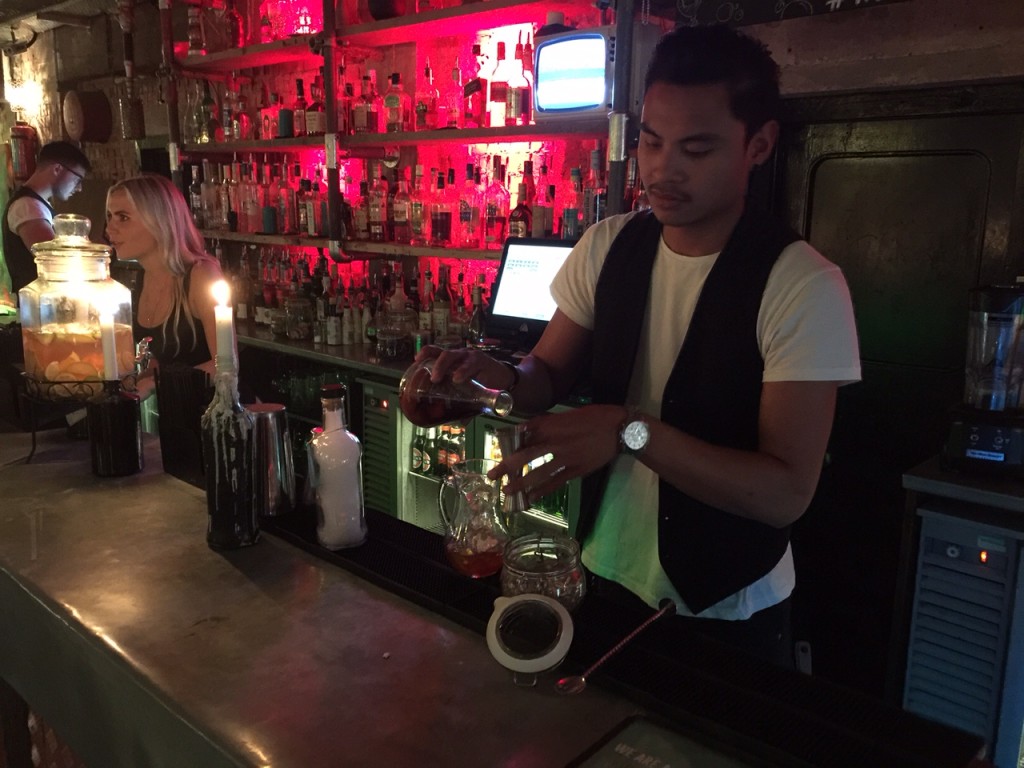 Watching my drink being made was a treat in itself, as the barman infused smoke into the cocktail of Wild Turkey 81 Whiskey, cinnamon, orange zest and lavender. The drink was presented to me in a dramatic, smoke-filled bottle along with a glass.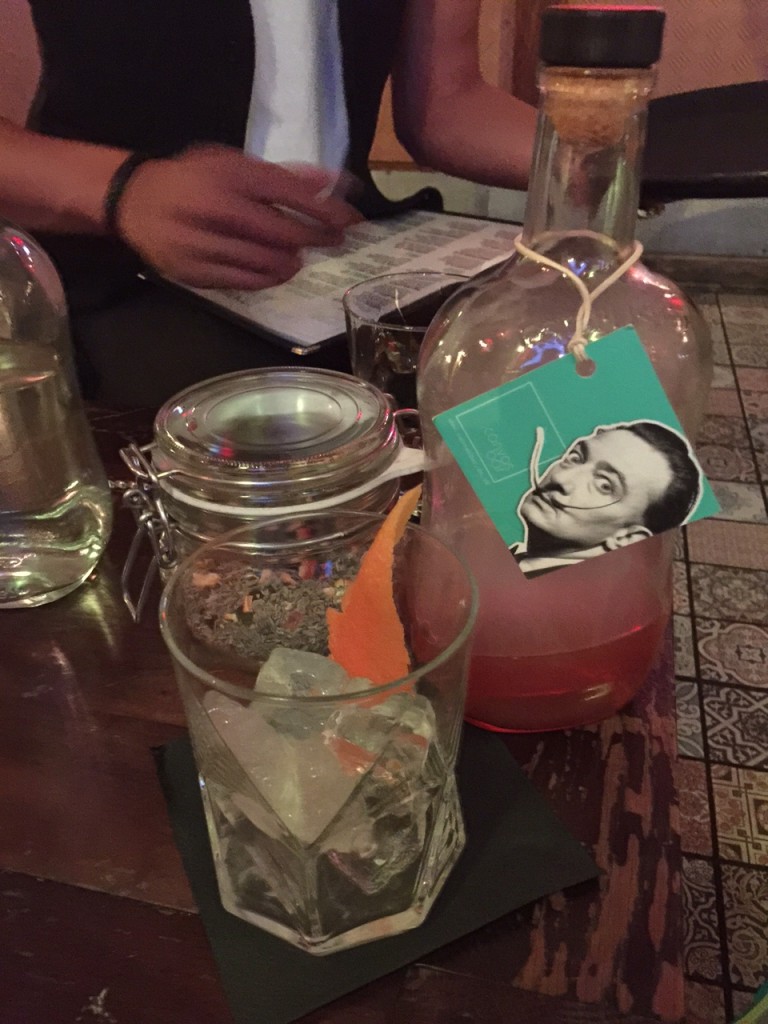 The barman explained that the 'Smoked Old Fashioned' was designed with cigar smokers in mind. Being a smoker myself, I will say the cocktail does offer a cigar-like experience, with the infused smoky flavours complimenting the whiskey.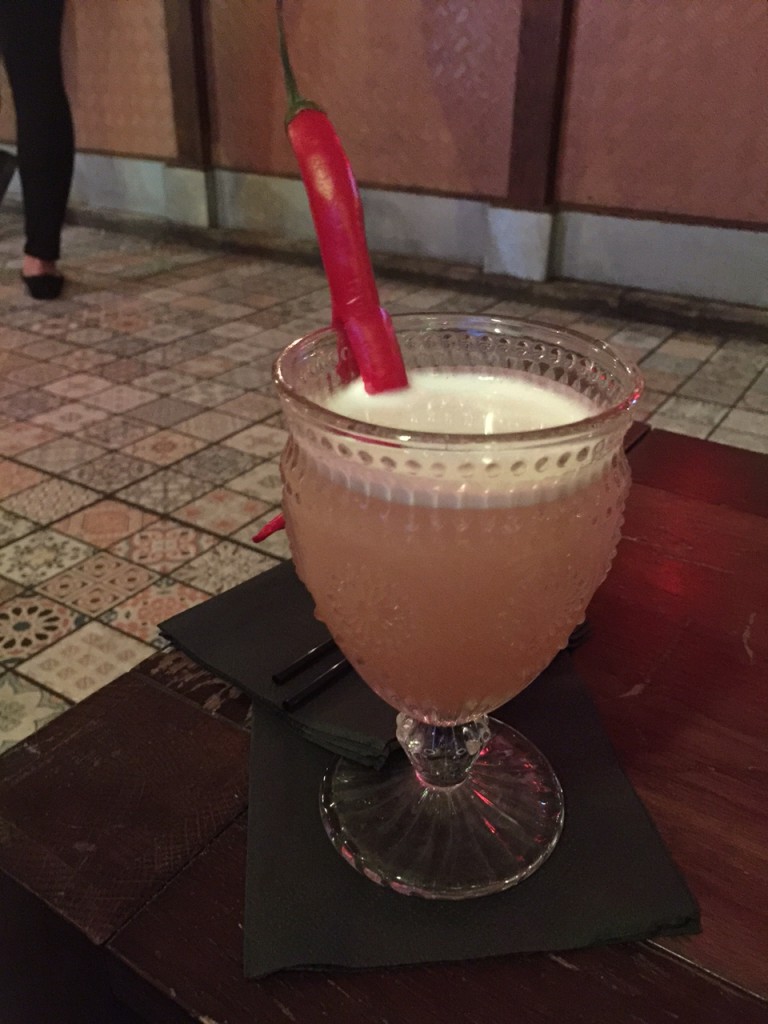 My girlfriend also sought the barman's advice, and after saying she'd like a rum cocktail, that wasn't too sweet, he mixed up a Mexican Kick – dark rum with fresh red chilies, banana, fresh lime and apple juice. She loved it, saying it was such a unique flavour combination. Having had a taste myself, I can confirm it certainly lives up to its name!
Canvas Bar definitely felt like a special experience and a perfect way to end my birthday night.
So if you are in the area and want something a bit more interesting than a pub, check out Canvas Bar. I totally recommend it.