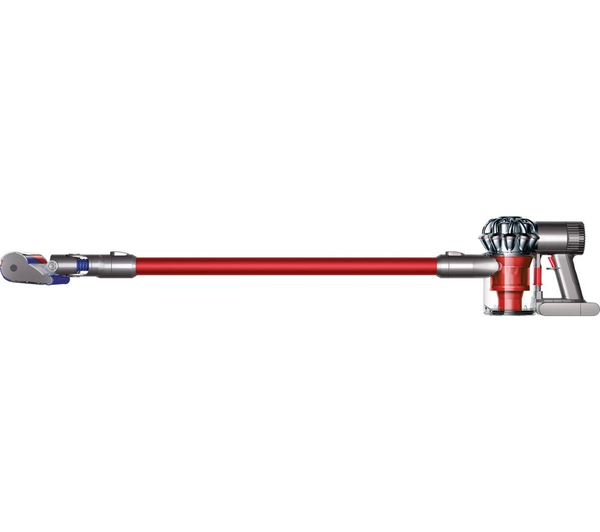 Ok, men, I don't expect you to get super excited at the prospect of a vacuum cleaner. In fact, I don't even know which model I have at home… I just know it picks stuff up and is red! So, the thought of attending a Dyson open day last Saturday didn't exactly fill me with joy. But figured I'd give it a chance and have to admit I've become a bit of a Dyson convert already. Here's why.
We were there to learn about the new V6 Cordless range from Dyson. They've completely redesigned the motor, going from something the size of a grapefruit to more like a golf ball, which obviously results in a much lighter machine. Kind of important for a cordless device when you stop to think about it. If you are trying to clean that dusty cobweb out of your kitchen cabinets then what a vacuum weighs will totally affect your comfort and ease of use.
Dyson engineer Matt Kelly schooled us all on the enhanced cleaning performance and power efficiency of the V6 range, largely down to that new smaller less power-hungry motor.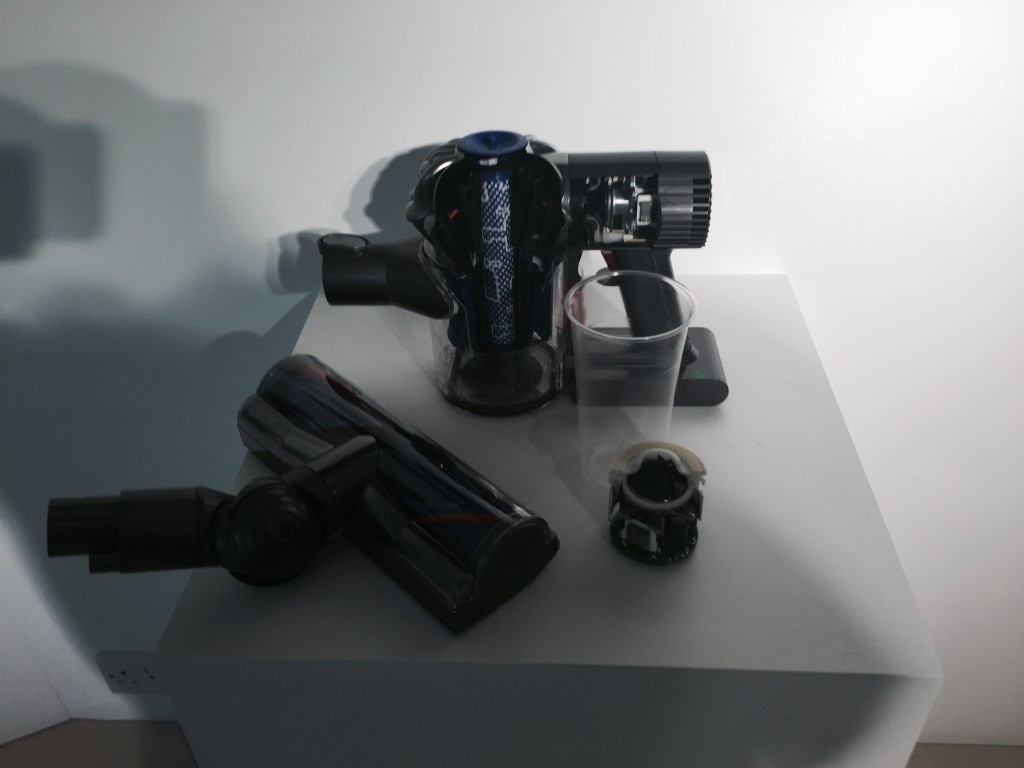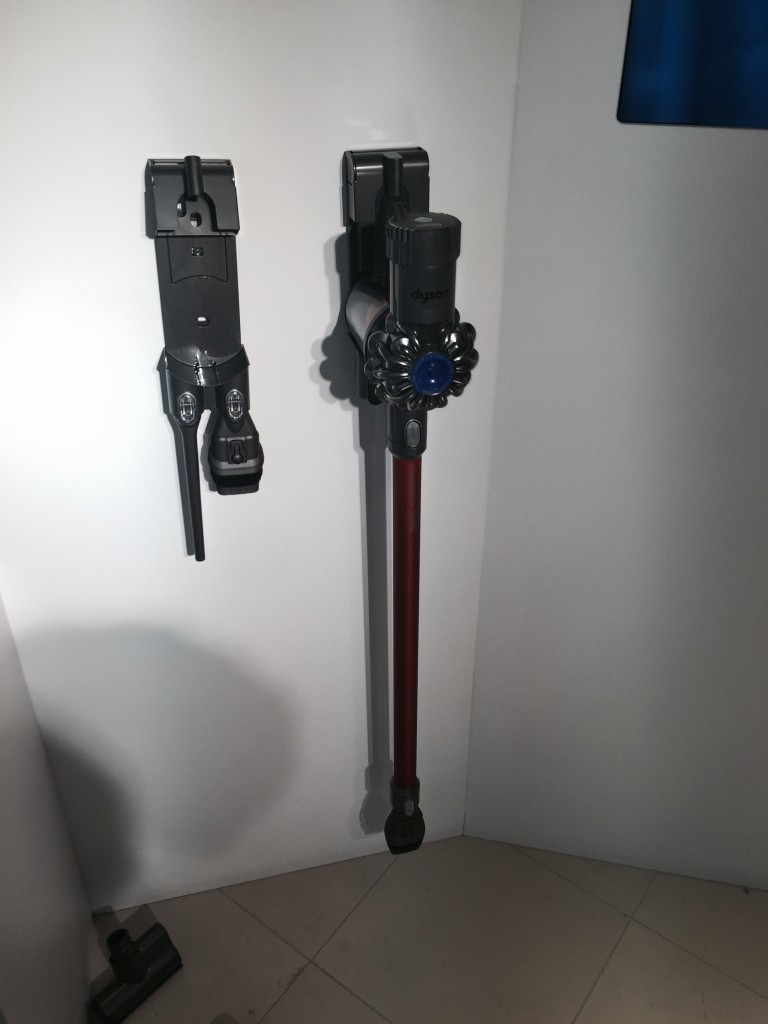 Charging
But yes you do have to charge the V6 Total Clean and a full charge takes approximately 3.5 hours. While Dyson say this will give you around 20 mins of cleaning time, most of reviews I have read say this is closer to 30 mins so maybe Dyson are being a bit conservative? Either way for such a compact lightweight product, that's pretty impressive.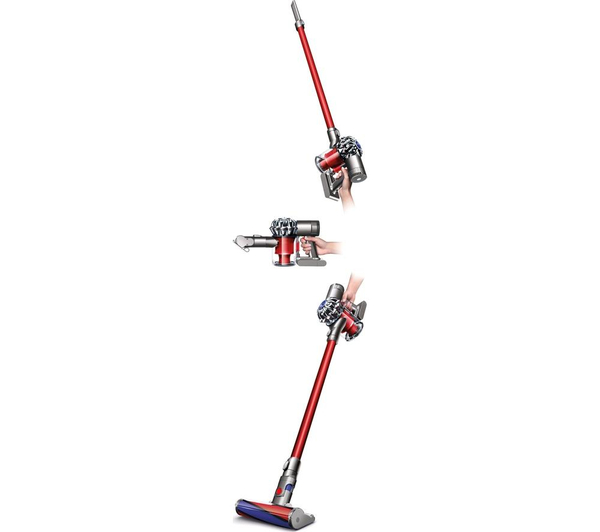 Initial Thoughts
I loved the fact that you can just grab it and go anywhere around the house, without the hassle of cords or dragging around a bulky machine just for a quick job. The Total Clean is lightweight and easy to use but still very powerful. Great for reaching high places such as beams or ceilings. Perfect for the car too.
Below is a video I filmed at the event of the Total Clean in action sucking up some baking powder
I hope to bring you a more in depth review of the Dyson V6 Total Clean in the coming months when I get my hands on one but for now if you want to read Currys blog on the event I went to head here
Or to skip right ahead and buy the Dyson V6 Total Clean for the very reasonable price of £349.99  (which is exclusive to Currys) click here.