Thanks to Cloud computing and the way in which it revolutionized public communication, interaction and exchange of information on a global scale, we no longer need to rely exclusively on our computers' hard drives (or external storage drives) to save and store information. The 'Cloud,' as it is commonly referred to, allows us to upload any file (of any format) onto a server connected to the internet through the many Cloud computing services available on the world wide web. All your digital media can now be stored exclusively on the internet and accessed simultaneously through any digital media device, from laptops to smartphones, tablets, iPads and more. This also has the enormous advantage of facilitating the sharing of files across all your portable or PC digital devices, without having to copy them from one device to the other—or saturate the CPU memory of your computer to the max, which would require constant memory upgrades and one or more high capacity external hard drives to keep up with the volume of stored data. At the same time, all the information you keep on the cloud can also be accessed by others if you so choose, who can then download the specific information from the same server.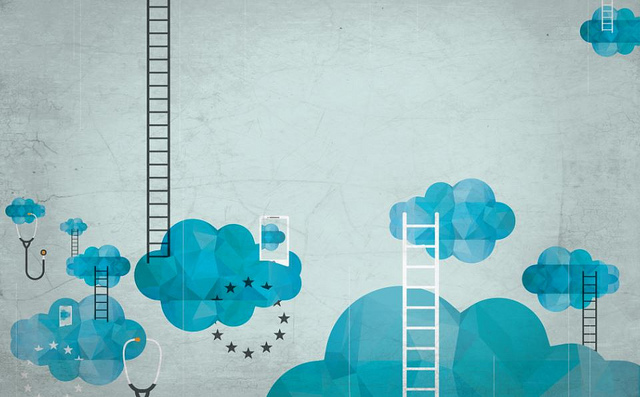 The high advantages the Cloud carries for companies and the business world in general are evident: Cloud technology increases the level of employee efficiency and company productivity by promoting faster data integration and analysis through a shared collaborative effort; one based on a higher level of communication among company departments, as well as between the employees and the managerial levels. This is all made possible thanks to the fully accessible online Cloud servers that store company and business-related information, and which –along with the implementation of other software solutions like Enterprise Resource Planning (ERP) systems and Knowledge Management Systems—can help a company to filter through and condense all the pertinent and specific data on subjects deemed vital to their business strategies and activities. Subsequently it reduces the bureaucratic process and reorganizes the structural and organizational make-up of the business, granting the company a higher degree of competitiveness to increase their market presence and visibility and face the challenges of a highly competitive marketplace. The old formula 'time=money' is more valid today more than ever before—especially in the midst of a deep recession like the current one, and its most obvious benefit is that the Cloud essentially saves time. The same is true for government agencies, for which it is a valuable asset in reducing bureaucracy and accelerating data integration and analysis across all departments, thus promoting faster decision-making and policy implementation, and in the process saving the taxpayers a lot of money. As far as excellent job and career opportunities go, there happens to be a high and growing demand by companies for Cloud computing experts who possess the necessary skills to implement this technology along with all the required safety measures. According to a recent poll, 42% of US and UK companies are seeking to employ experts in Cloud computing, and 43% of these same companies are having trouble finding them due to lack of professionals with the necessary expertise.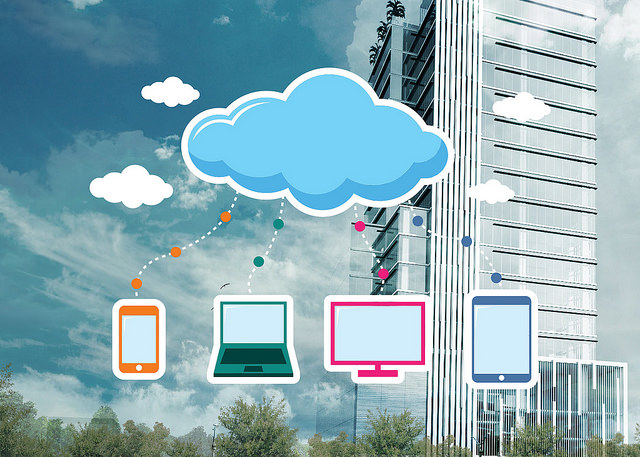 The various Cloud services available today include Dropbox, which is the most popular one, with a free account that lets users upload up to 2GBs of files, and lets you connect and synchronize with other devices that can access the same information. OpenDrive, Box and Safesync are some other popular services.  Sites like YouTube or any other on-demand video channels also utilize Cloud computing and would not be able to do what they do had there been no Cloud. Soundcloud, Google Drive and Google Music (which lets you store up to 20,000 songs), Apple's iCloud and Amazon are some other major brands that are on the forefront of the Cloud movement. Amazon's 'Amazon Web Services' (AWS), in particular, is one of the fastest growing Cloud services, with over one million users in 190 countries. Its fast-expanding global influence is due to its multiple services, which include providing web applications, Big Data processing software to handle massive volumes of data, built-in encryption back-up & storage options and many more solutions for businesses or other organizations (quite often governments). The company also offers specialized Amazon AWS training courses to acquire the necessary skills in Cloud technology, but there are also many other services external to Amazon which provide AWS training for anyone interested. Furthermore, the enormous success of Amazon's AWS is also due to the many employment opportunities these services offer for any IT or business professional—from software engineers, Account Managers , Product Managers, Support Engineers, Solutions Architects to Designers, System Engineers, and many more.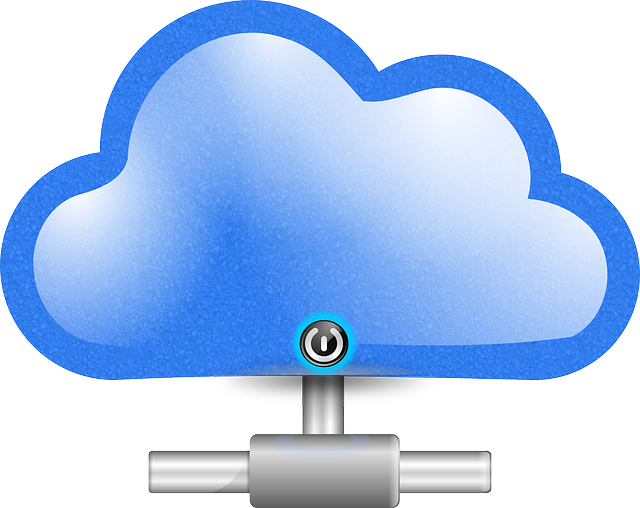 Lastly, as all users are aware of, there are some risks associated with the use of the Cloud, ranging from cyber-hacks to industrial espionage— which may make one want to reconsider exposing all their personal or company information on an online server—and government restrictions, user fees, as well as higher cost of bandwidth use as the memory capacity grows. Not to mention how online Security and privacy are the most important issues for any user, and especially when one decides to implement Cloud technology. Fortunately, this is the very reason why there is such a growing demand among companies for professional Cloud/IT experts who can implement the technology in collaboration with other specialized IT departments while keeping into consideration all the necessary security and legal measures. It is also the reason why there are so many training courses available offered by professional institutions that can help one acquire the necessary skills to become certified and enter the career world of one of the fastest-growing job fields in the IT/computer industry.