As a steak lover I thought I'd tried most of the well-known steak houses in the city of London, where our office is based.
But one I hadn't been to was The London Steakhouse Co's on Middlesex Street.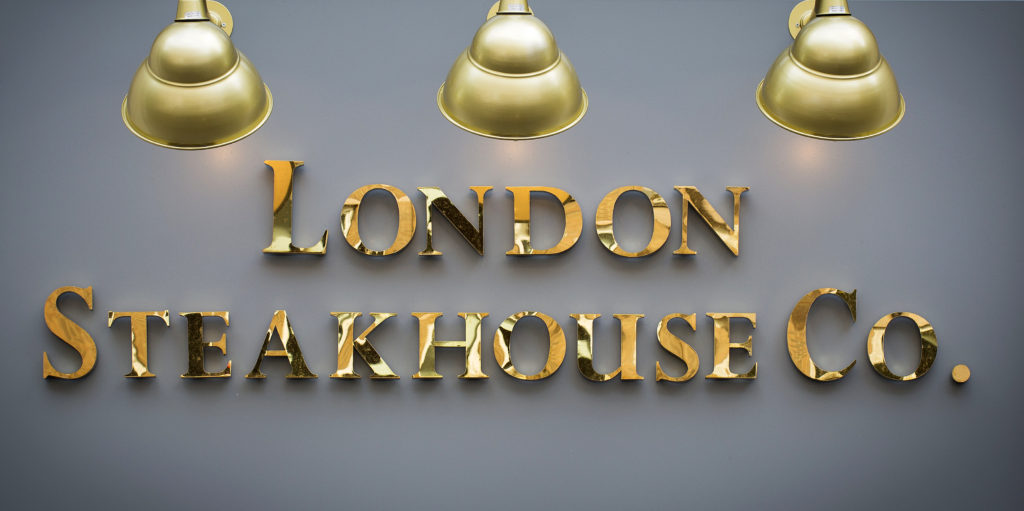 So when I was asked along to try their newly refurbished restaurant I had a mixture of excitement and curiosity.
Why? well the London Steakhouse Co is owned by Marco Pierre White and surprisingly one of only two restaurants he owns anywhere. I also  wondered if this was this going to be a celebrity style front? All showbiz and no substance? That's what I was interested to find out.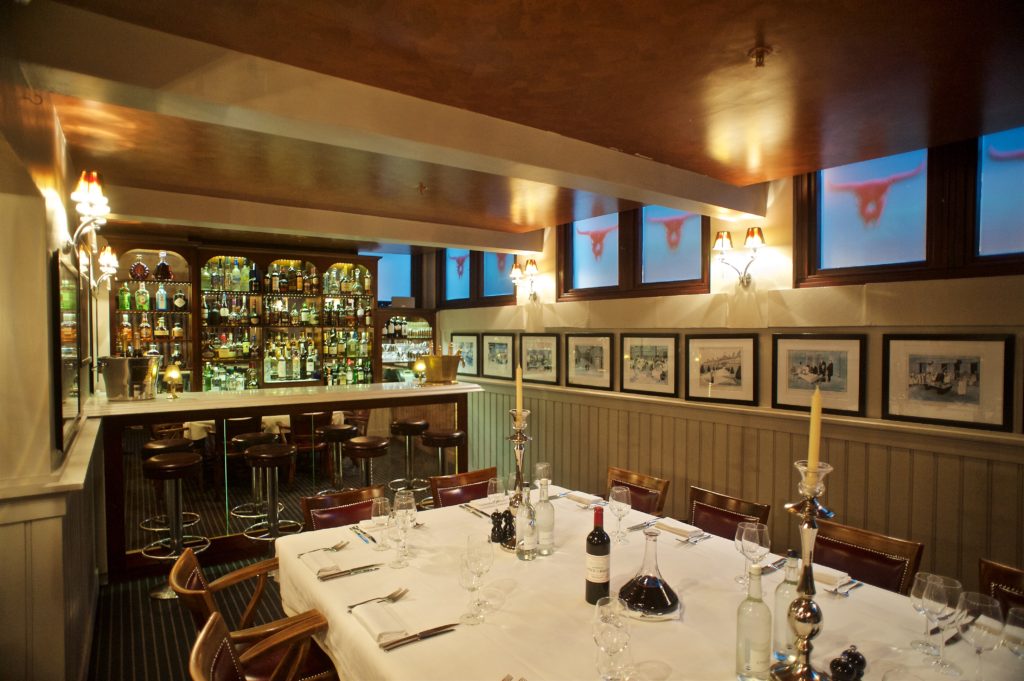 As soon as we arrived, it didn't feel that way. For a start the steakhouse doesn't trade off on Marcos name. The website mentions he's involved but you wouldn't know it when you enter the dining room.
Inside, it was welcoming straight away; the décor managed to be both high-end and relaxed at the same time. We were taken to a comfortable, private table and Anastas, who looked after us for the evening, presented us with the wine menu pointing out a few suggestions, based on what we'd be ordering off the menu.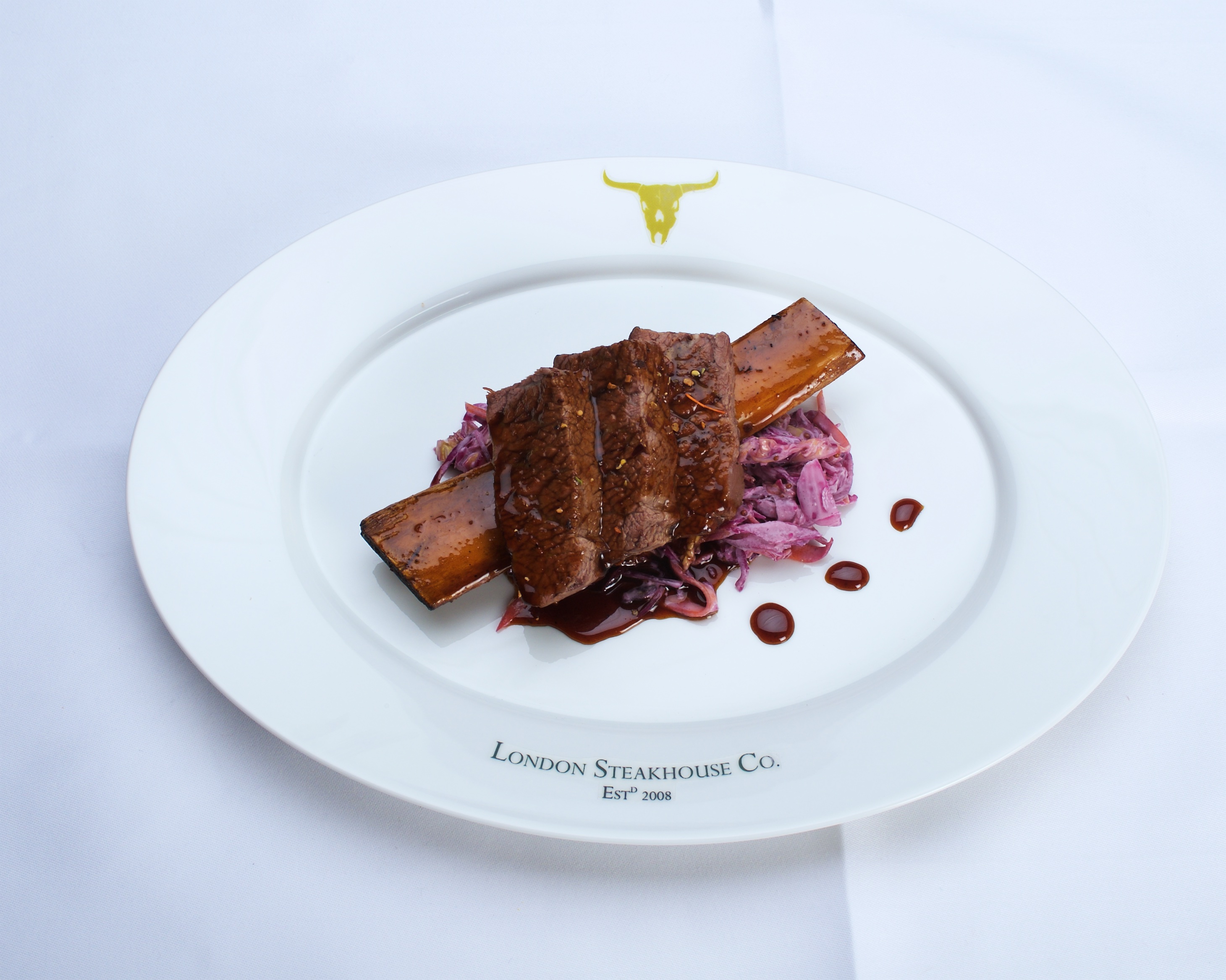 For starters I had the beef short ribs with coleslaw and barbecue sauce which was absolutely divine, while my partner Kate had the special of the day, a beetroot salad with goats cheese and caramelised walnuts, which looked equally tasty which she quickly confirmed.
For our main course feeling like a challenge I opted for the 14oz Ribeye while Kate asked the waiter for his suggestion on a non-fatty cut. Anastas took the time to explain the different cuts and recommended the rump to her. Like most steakhouses, sides aren't included with the meal as standard so I ordered some chips and creamed spinach with my steak while Kate went for fries and seasonal veg.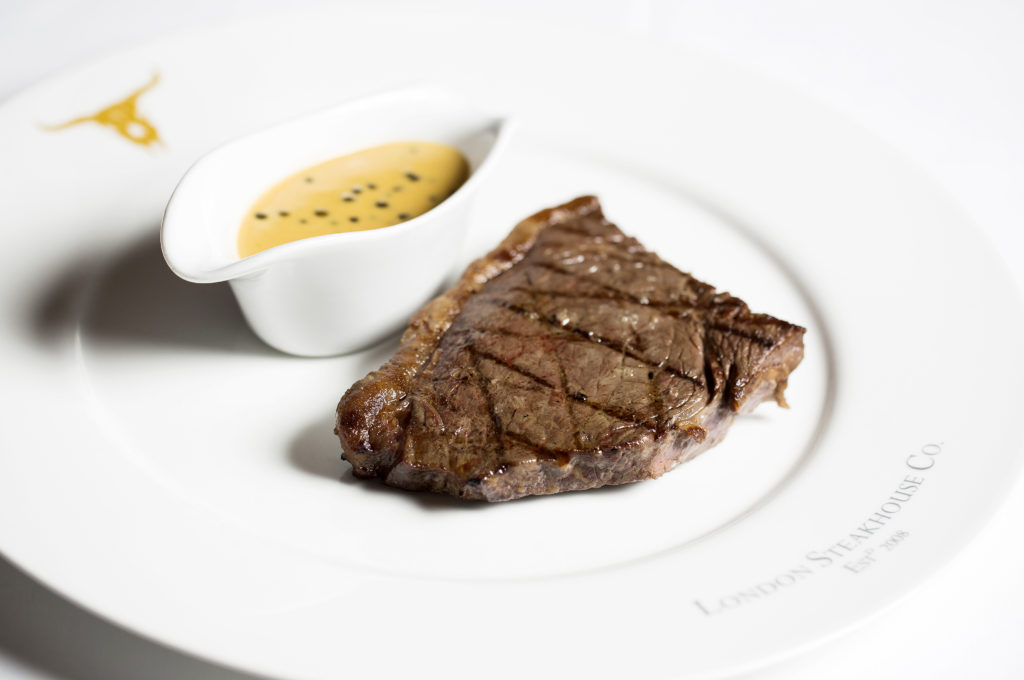 My steak was out of this world! The ribeye melted in the mouth with the fat rendered just perfectly ensuring every bite was an absolute pleasure. My chips where crispy and the spinach nice and creamy as expected but the real highlight of the sides was the seasonal veg, which were quite possibly the best green beans I've ever had in my life. I don't really even like green beans normally, but these were amazing!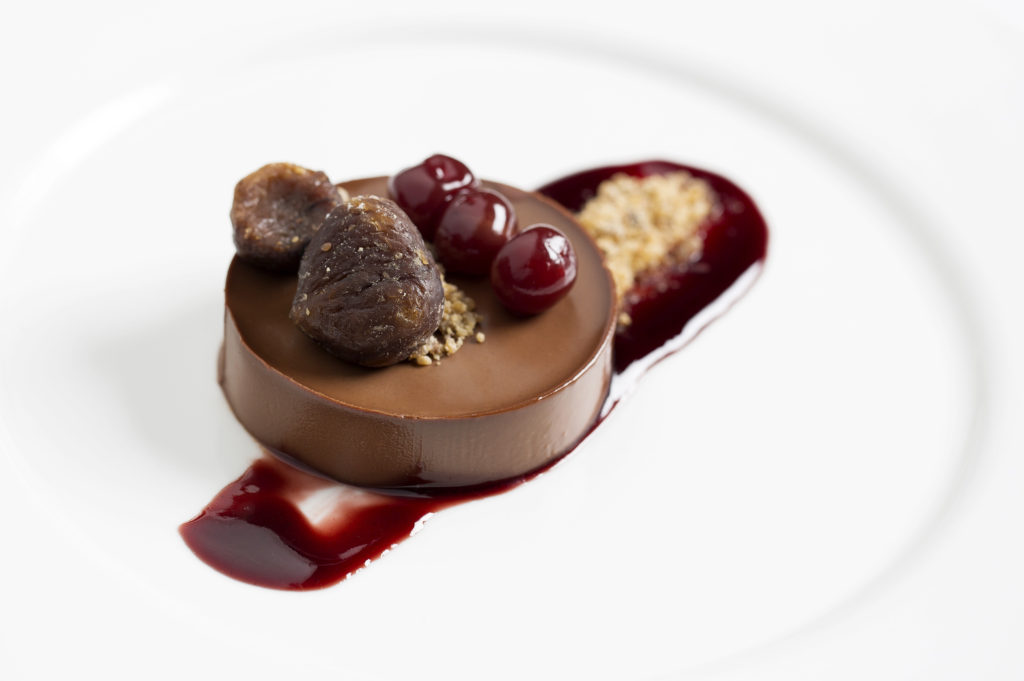 When the dessert menu came we weren't sure if there was room but when I saw the chocolate truffle cake on the menu, I caved – and I was glad I did. Kate went for an equally delicious Crème brûlée rounding off honestly one of the best meals we'd had in a long time.
In conclusion this is no theme restaurant or chain trading on a celeb chef's reputation. The London Steakhouse Co is a real find and I shall be back.