To celebrate the DVD release of HBO's Vice Principals on the 6th March, the show's star, Danny McBride, takes centre stage as we discuss 5 of his most memorable performances across both film and television.
Kenny Powers in Eastbound and Down (2009-2013)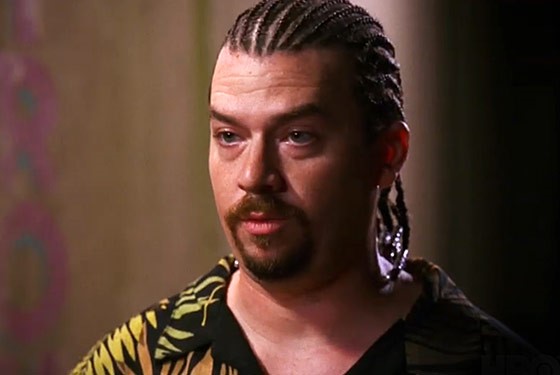 Danny McBride's portrayal of egotistical ex-baseball pitcher Kenny Powers in HBO's Eastbound and Down is his most popular and well-known  role to date. After a turbulent up and down career McBride's character is forced to swap the glitz and glamour of professional baseball for the role of a substitute gym teacher at his hometown middle-school in Shelby, North Carolina.
Cody in Tropic Thunder (2008)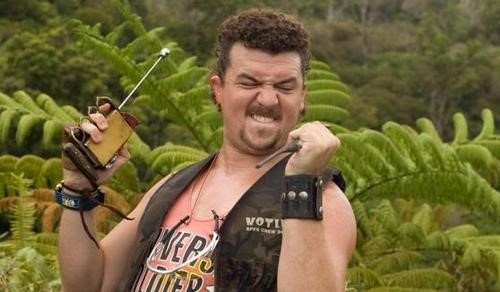 From a satirical comedy directed by and starring Ben Stiller comes one of Danny McBride's most loved characters. McBride plays Cody Underwood, a pyrotechnic operator working in movie production as part of the crew filming Tropic Thunder, recounting the memoirs of Vietnamese war veteran John 'Four Leaf' Tayback. What is a routine day on the film set quickly turns into a fight for survival as cast and crew alike are embroiled in a war with local heroin gang Flaming Dragon. McBride's love for all things explosive results in some of the most memorable lines in the movie, including 'Mother Nature just pissed her pantsuit!'.
Will Stanton in Land of the Lost (2009)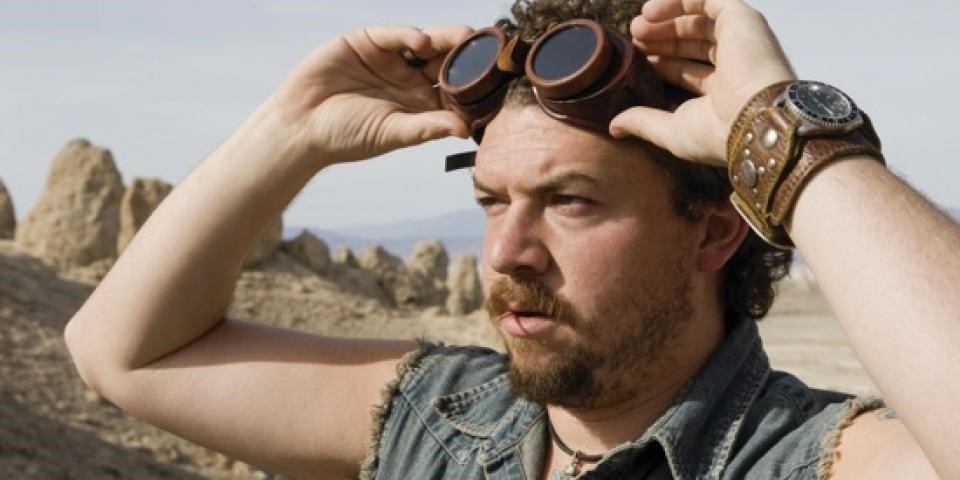 Based on Sid & Marty Krofft's 1974 children's television classic, Land of the Lost follows the adventures of palaeontologist Rick Marshall (Will Ferrell), Holly Cantrell (Anna Friel) and gift shop owner Will Stanton as they are accidently shot back in time after a routine expedition goes wrong. McBride's performance as a crude, chauvinistic gift shop owner was enjoyed by many with his eye for a quirky gift being seemingly just as bad as his way with the ladies.
Red in Pineapple Express (2008)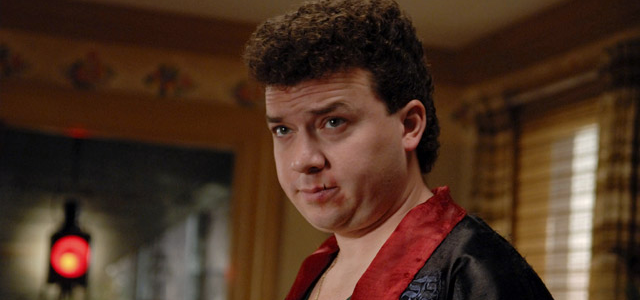 In recent years David Gordon Green's Pineapple Express has become 'that cult comedy film', with lines from the film now regurgitated in everyday conversation. McBride's character Red, a drug dealer to fellow friend Saul Silver (Franco), is first introduced in his kimono and boxers as he prepares a birthday cake for his cat….who died 3 months previously. The chemistry between Seth Rogan and McBride's character is electric throughout, with the pairs 'thug-life' montage still remembered today as one of Hollywood's most hilarious scenes.
Playing himself in This Is the End (2013)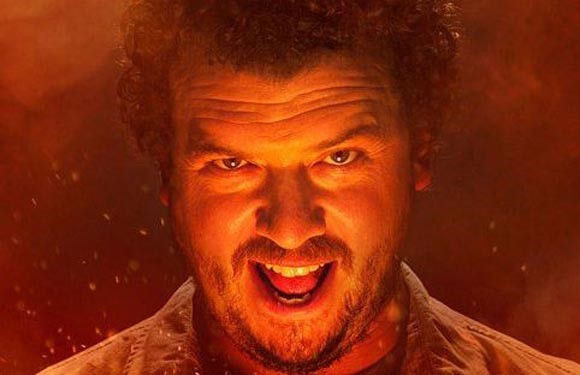 As a bunch of Hollywood stars attend an alcohol fuelled house party at James Franco's house, the world descends into utter chaos after an apocalypse. What could be funnier than Danny McBride playing…Danny McBride! With the film starring actors of the same ilk, McBride hilariously proves to us all that maybe the end of the world is a hell of a lot funnier than first thought.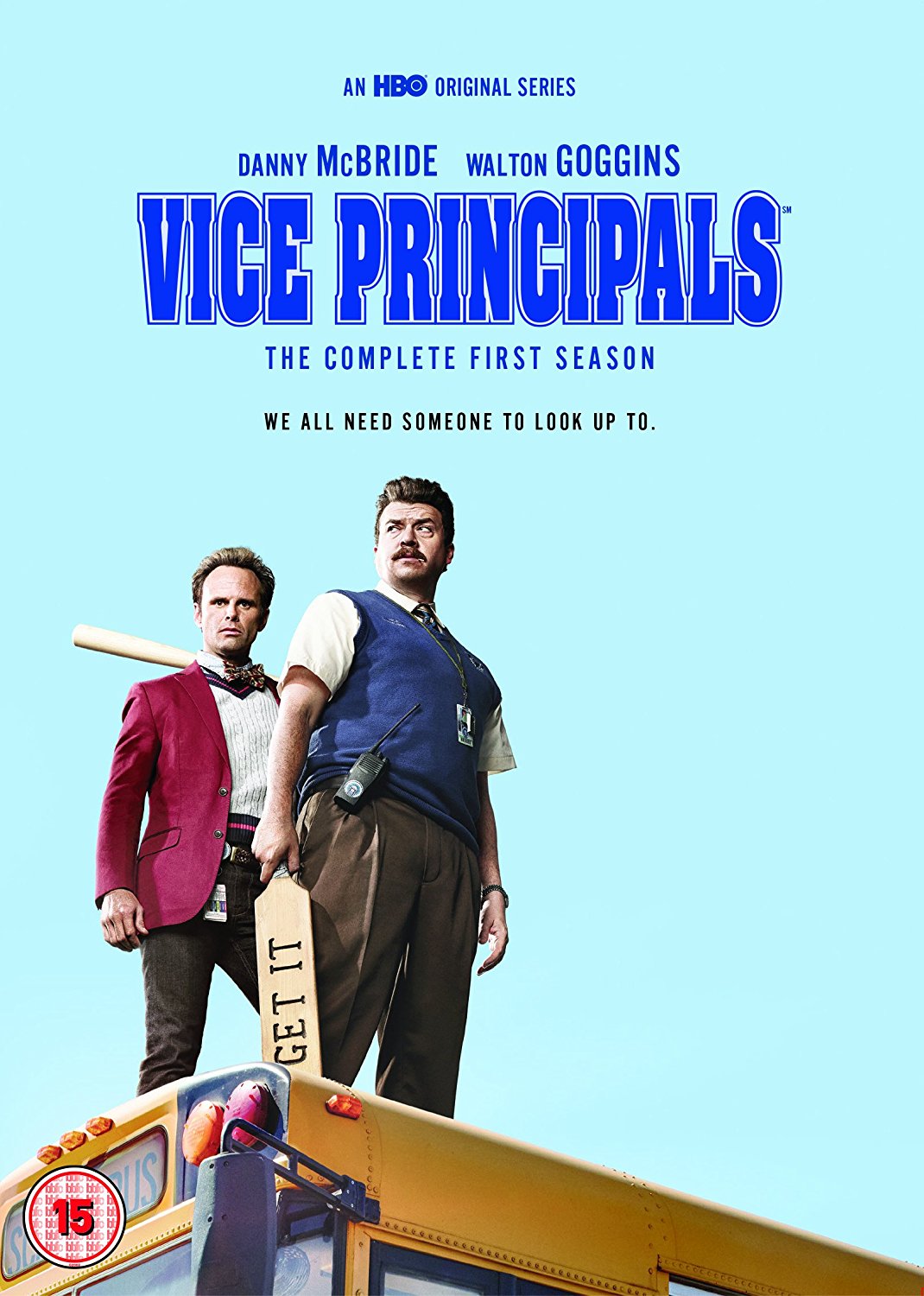 Danny McBride stars as Neal Gamby in HBO's new show VICE PRINCIPALS, out on DVD on the 6th March, courtesy of HBO Home Entertainment.