So last night we headed down to Giant Robot in Canary Wharf to check things out. Giant Robot is a Street Feast's brand new, seven-day-a-week eating and drinking mecca in the heart of Canary Wharf at Crossrail Place.
First of all it wasn't entirely what I had expected,  I thought Id be walking into essentially an indoor street food market place type deal and it really isn't that, what I found is a series of permanent food kiosks (three of them as far as I could tell ) and then lots of seating and two bars.
Now I confess I didn't try the food on this visit but I saw on the next table some city workers tucking into their bucket of fried chicken and I have to say it looked decent and yes the prices were not cheap as Ive noted a few reviews state but they also were not out of this world and we have to remember that we are in London, this is Canary Wharf it's not going to be KFC prices.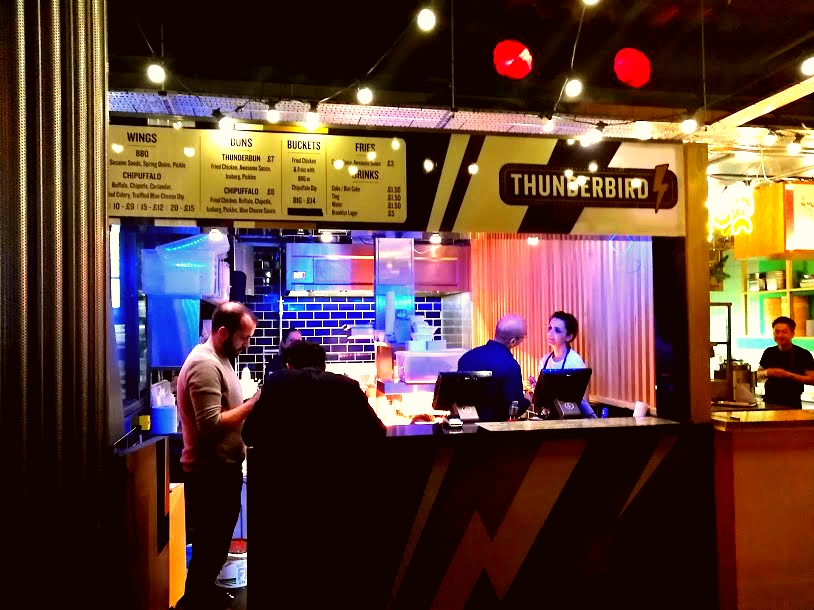 Food on offer is currently Little Jose Spanish tapas , Thunderbird fried chicken and  Bobs Lobster.
What I did try is the bar, in fact the reason of my visit was to check out the much touted 38 tap bar and the beers they had on offer.  The thing is they may well have 38 taps (I counted 20 odd) but at the time of my visit only 12 beers were on, I'm not complaining though they were really nice beers I particular loved the Blue Point Toasted Lager and the Goose Island IPA was as great as it always is, also service was friendly and quick.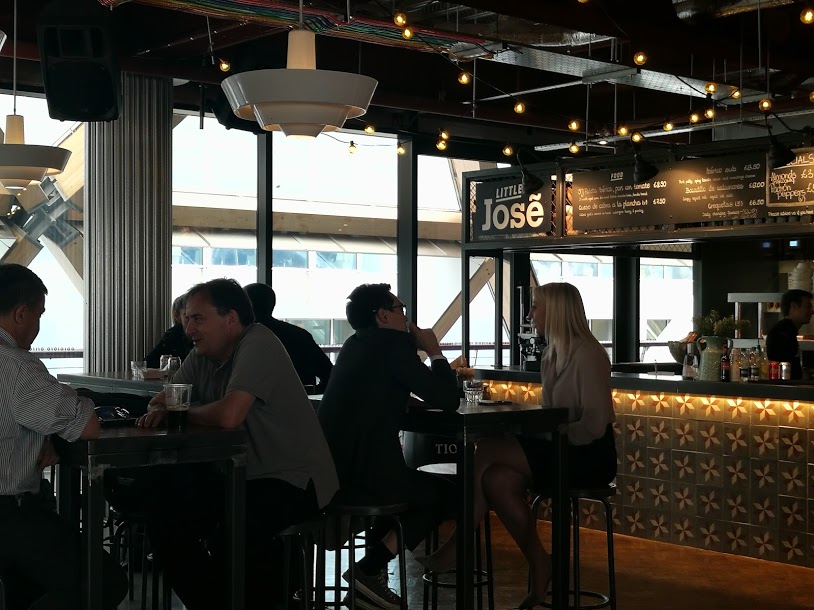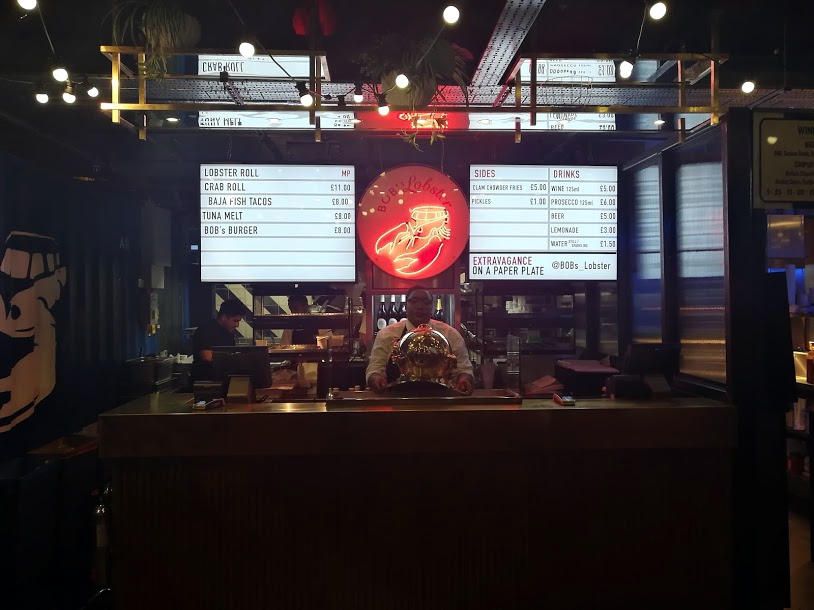 The space is a cool one and on a nicer day I could see many an hour spent in the outside area of Giant Robot drinking a cool beer in the sun, maybe next time I go I will try that fried chicken!
Giant Robot , Crossrail Place
Nearest Tube – Canary Wharf