I've made a bit of a habit of bottomless brunches recently. Dare I say this is turning into a series? And with that, I present to you, the Big Easy Boozy Brunch.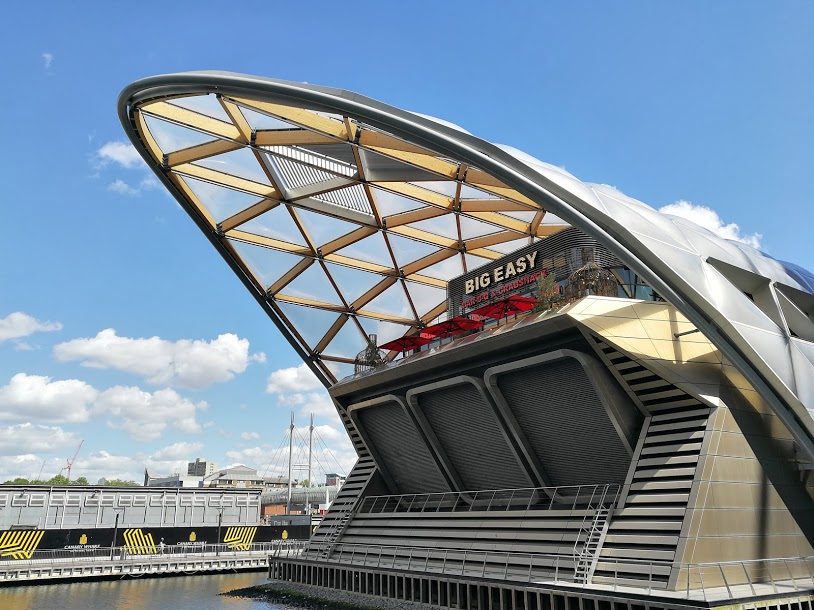 The Big Easy is a US style barbecue restaurant currently with three locations in Covent Garden, Kings Road and the one we visited  last weekend in Canary Wharf, a short walk from the DLR and Jubilee Line. The setting by the docks couldn't be better on a hot sunny day.
Being a BBQ place the menu is meat-focused but there's also options like lobster and other seafood if beef and pork aren't your thing. But on our visit we went to try the Boozy brunch and I can confirm it was very boozy!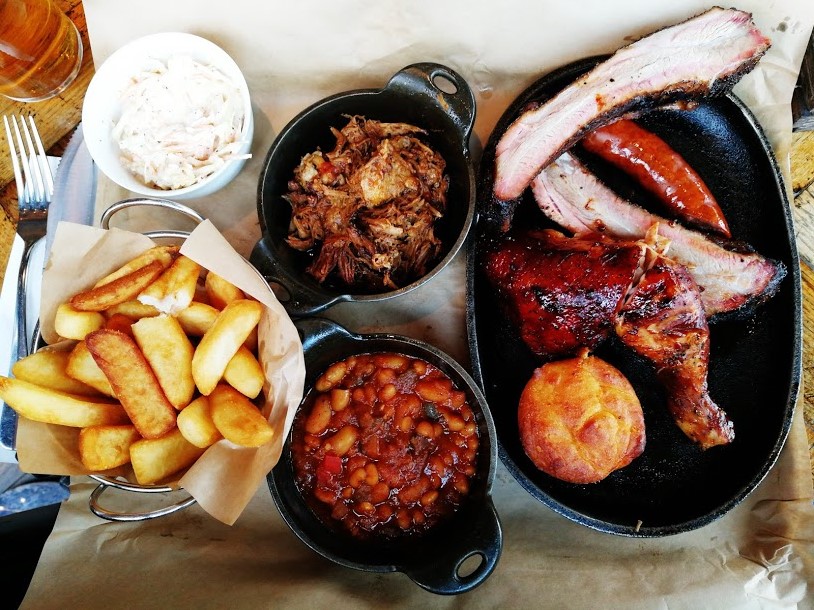 First of all you have to choose your type of brunch I went for 'The Big Pig Gig' which includes unlimited BBQ – and yes that really does mean you can keep asking for more! For two hours after your initial plate of food you can ask your server for more ribs, slaw, fries chopped pork – whatever you fancy more of from that initial plate.  The plate includes Pork ribs , chopped pork, BBQ chicken, pork ribs, smoked beans , fries and corn bread which to be honest when It was placed down in front of me I thought who could eat more than this plate?
The ribs were chunky and meaty and the pork fell off the bone, I'm generally not much of a rib man but these really hit the spot (in fact I did end up asking for some more!). The chicken had a lovely smokey taste with crispy outer skin the meat was soft and delicious from the first bite to the last. The beans were as you may expect smokey flavour beans all in all I was pretty amazed at what had been placed in front of me.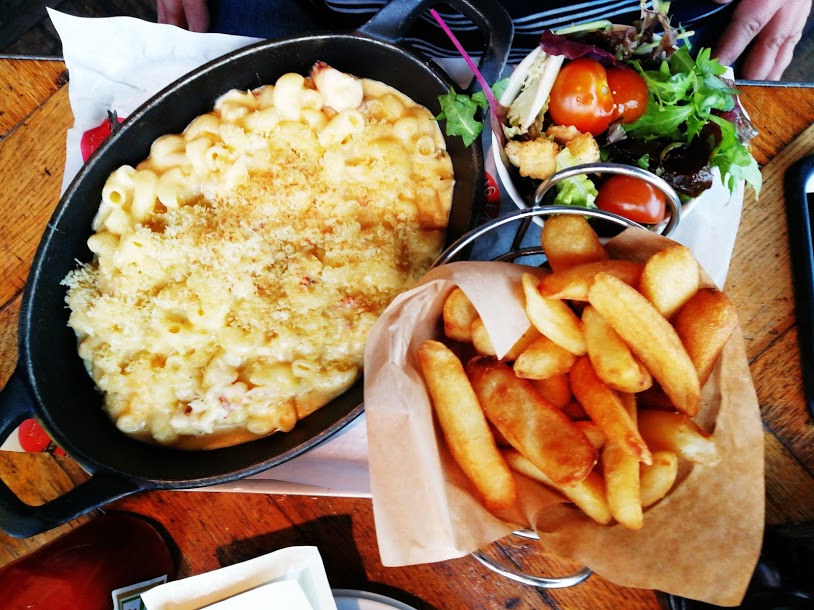 The other brunch option is 'Lobster Fest' which is lobster served a choice of three ways, 'The Pounder' (a 1lb lobster served with fries)  Lobster Roll or Lobster Mac and Cheese, the latter my girlfriend went for.
The mac and cheese isn't unlimited but it's so rich and indulgent with a generous helping of both cheese and lobster involved, I dare to find anyone that could eat more than the one massive dish of the stuff placed in front of you, along with that you also get a bowl of fries and a side salad.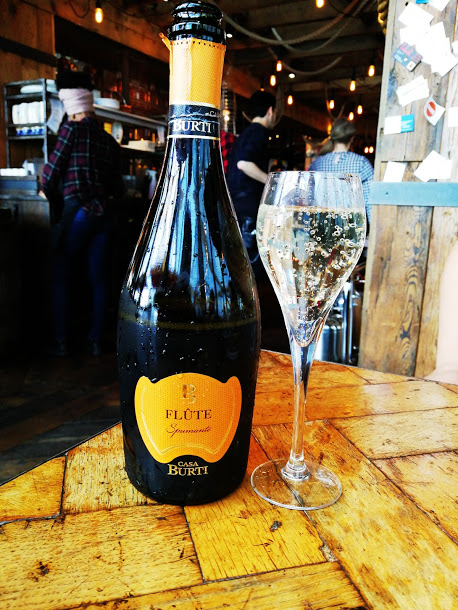 Now onto the boozy part, for your two hour brunch you also have access to unlimited select drinks, these include pints of Big Easy Brew (Big Easy's own house lager), prosecco , frozen Bacardi Mojitos or house wine. I was really impressed by this, so often these bottomless brunches offer prosecco and no other choice so it was nice to see the option of four different drinks.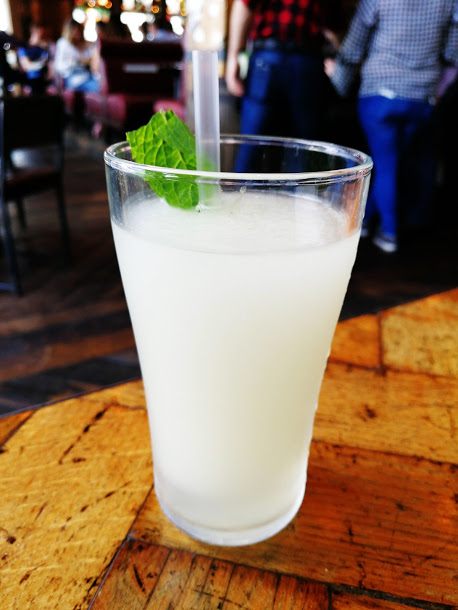 So my verdict? We both loved the brunch and both agree we would go back, both the food and service was excellent and we felt offered amazing value for money especially in a typically expensive locale such as Canary Wharf and well unlimited beer and BBQ what's not to like?
The Boozy Brunch is on offer at Big Easy Saturday and Sunday 11-4 priced at £29.50 all in.
Nearest Tube – Canary Wharf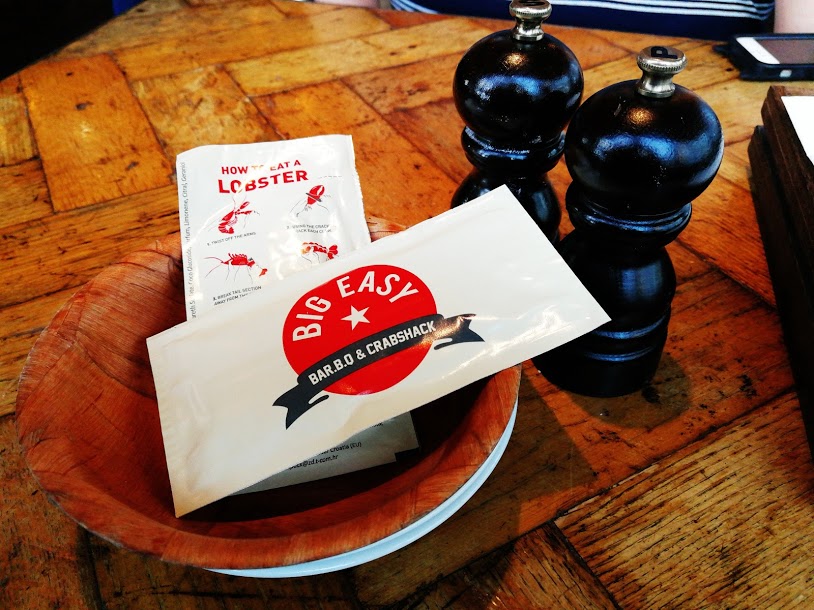 #Big Easy did offer us a complimentary meal in exchange for a review but as always with the agreement the review would be unbiased, all opinions are our own.